Automatically send notifications where work happens
When service-impacting incidents occur, getting key information to the right people quickly is crucial to keeping customers and executives happy and informed. And providing the means to collaborate effectively across operational teams (ITOps, ITSM, SecOps, DevOps) is vital to resolving issues quickly. ScienceLogic SL1 seamlessly notifies relevant stakeholders while enabling collaboration among stakeholders so they can spring to action and resolve incidents faster.
Automate Incident Response and Notification
When a severe issue occurs, many organizations lack a way to proactively and consistently notify their customers and non-IT stakeholders. As a result, stakeholders lose trust in IT and customers lose trust in the business. On top of that, issues that should be quick fixes go unresolved for hours.
Create, enrich, and route incidents based on SL1 events in PagerDuty, xMatters or Opsgenie.
Send event details to Slack or Microsoft Teams to kickstart collaboration.
Acknowledge and resolve incidents via notification application on any device, anywhere.
Update entire incident ecosystem by synchronizing acknowledgement and resolution across notification tools, SL1 and your service desk.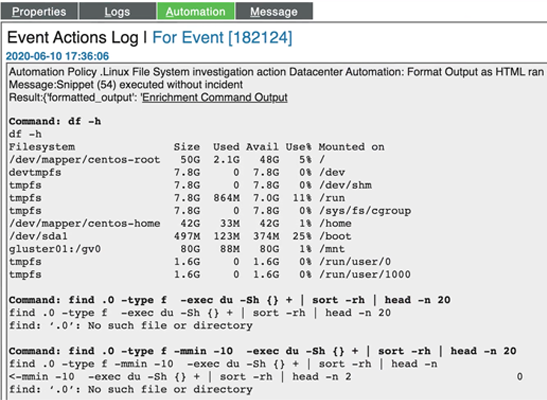 Accelerate Troubleshooting & Remediation
Manually gathering and sharing the latest troubleshooting data about evolving issues across teams/individuals dramatically slows incident resolution. Remote work and tool sprawl have only complicated this effort by making it harder to communicate and collaborate effectively.
Deliver up-to-date and detailed incident diagnostic information directly to the people who perform the work
Streamline collaboration between teams for faster triage and resolution
Easily escalate actionable incidents to the right parties at the right time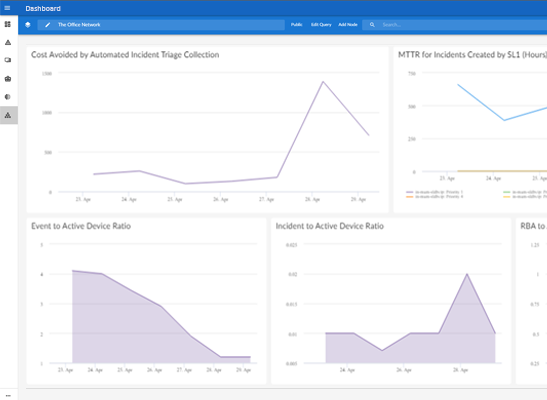 Improve Long-Term Problem Management
When issues frequently reoccur, it is always helpful to have a history of what happened in the past, what diagnostics were collected, what resolution steps were taken, how long it took, and more. This data not only helps solve the issue faster, but also helps identify opportunities for automation.
Analyze ticket history forensically to identify areas for continuous process improvement
Leverage history to automate troubleshooting and remediation steps to avoid reoccurrence
Track response and reaction times for SLA auditing and compliance
Collaborate Business-Wide for Better Alignment
Service-impacting incidents typically effect customers, internal stakeholders, and IT. And you don't want to hear about issues from your customers (or your boss) first. By enabling better collaboration across your organization, all stakeholders can actively participate in resolving issues.
Keep key stakeholders informed and engaged at all times with automated, relevant, and real-time updates on service health, and incident resolution progress
Maintain a synchronized, single source of truth across ITSM, ITOps, DevOps, NetOps, and SecOps teams, allowing cross-team collaboration on complex issues
Ensure consistent information is shared across the organization
Customize Your Notification & Collaboration Workflows
Every business is different, with different structures, policies, procedures, and departments. ScienceLogic gives you full control over how you notify stakeholders, including who gets notified, where and when.
SL1 serves as a central integration point, allowing you to seamlessly integrate and automate workflows between SL1, your notification and collaboration tools, and the rest of your IT ecosystem.