Global Consumer Packaged Goods Company
Customer Story
Global System Integrator Chooses ScienceLogic SL1 for Outsourced Management of Business Services
ScienceLogic Provides Unique Data Integration across Complex IT Ecosystem with Holistic Business Service Dashboard Views
Prominent packaged goods and beverage company with global order, distribution, and fulfillment across 200+ countries is empowered by an IT ecosystem of multiple vendors, technologies, custom and legacy applications.
Challenges
Ensure availability of a multinational Order and Fulfillment process through an outsourced application monitoring and management solution
Consolidate monitoring information from mainframe jobs, custom platforms, and data from disparate tools for dashboarding
Gain holistic visibility across a complex IT environment made up of 100s of applications, legacy technologies, ServiceNow, Tibco, multiple APM tools, and non- traditional data sources.
ScienceLogic Solution
Real-time Business Services views through custom dashboards
Capture data from legacy, cloud, and micro-service container-based infrastructure into a common data lake
Integrate and consolidate events and alerts from multiple disparate data sources and custom monitoring platform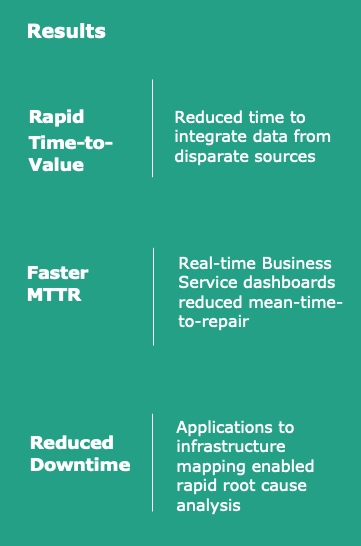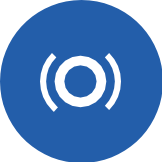 Visibility
ScienceLogic presented consolidated data to an Application Command Center managed by the System Integrator, providing application and business service visibility – critical to the success of the solution. This enabled a worldwide Order & Fulfillment process with a zero tolerance for downtime.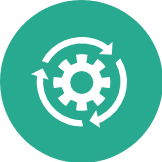 Data Integration & Consolidation
ScienceLogic was the only vendor able to integrate with the client's existing custom IT environment. ScienceLogic's APIs enabled streamlined integration of event and alert information from multiple, non- traditional and disparate data sources.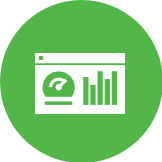 Dashboarding
This solution provided Business Service visibility across custom platforms, technologies, applications and the underlying infrastructure. This served as a foundation for custom dashboards that provided operational and executive management views, rapid root cause analysis, and reduced mean-time-to-repair (MTTR).