Event Roundup: Virtual Tech Events for October, November, & December
Here are some options for virtual tech events for the rest of the year, including a few sponsored by your friends at ScienceLogic. We hope to see you there.
AIOps,
Cloud,
Monitoring,
On the Road

Conference organizers have adapted to the reality of social distancing, and many popular tech industry events are now virtual as a result. While we miss getting together with friends and colleagues, and the opportunity to meet new people, we now have a chance to participate in events all across the globe. Here's just a few to keep you busy till 2021.
Hosting and Cloud Transformation Summit (Starts Oct 6)
This three-week virtual event focuses on achieving innovation and resiliency amid the turmoil of digital transformation. Whether you rely on technology, or are an agent of technological change, the evolving nature and velocity of businesses continues to elevate the importance of agile IT infrastructure, data and analytics, distributed edge computing, cybersecurity, and customer experience. At the Hosting and Cloud Transformation Summit, you'll get insight, analysis, and actionable advice in multiple technology sectors from thought leaders across 451 Research.
DLD Live Tel Aviv (October 12-15)
Israel has emerged as a vital center of global innovation, and the DLD Tel Aviv Live Innovation Festival is a celebration of Israeli innovation and its contribution to the global ecosystem. This unique digital event is open to the general public, and features entrepreneurs, tech geeks, innovative thinkers, and the brightest minds from Israel and the world who share their creative ideas.
Global CIO Institute Festival (Midlands, UK) (October 13-16)
The CIO Institute Festival series is a platform for interacting with technical innovators to solve some of the biggest challenges in business—and develop long-lasting relationships with the CIO community through continuous learning and conversations around key themes and topics. Go across the pond virtually to join in later this month. ScienceLogic is a sponsor of the CIO Institute Festival.
Cherwell Clear 2020 (October 13-14, 20-21)
The Cherwell Clear 2020 Virtual Conference is for service management professionals, featuring content and speakers from the Cherwell customer-base, Cherwell partners, and prominent IT service management experts. There is interesting and valuable content for the benefit of all levels of the ITSM profession. ScienceLogic is a sponsor of Cherwell Clear 2020.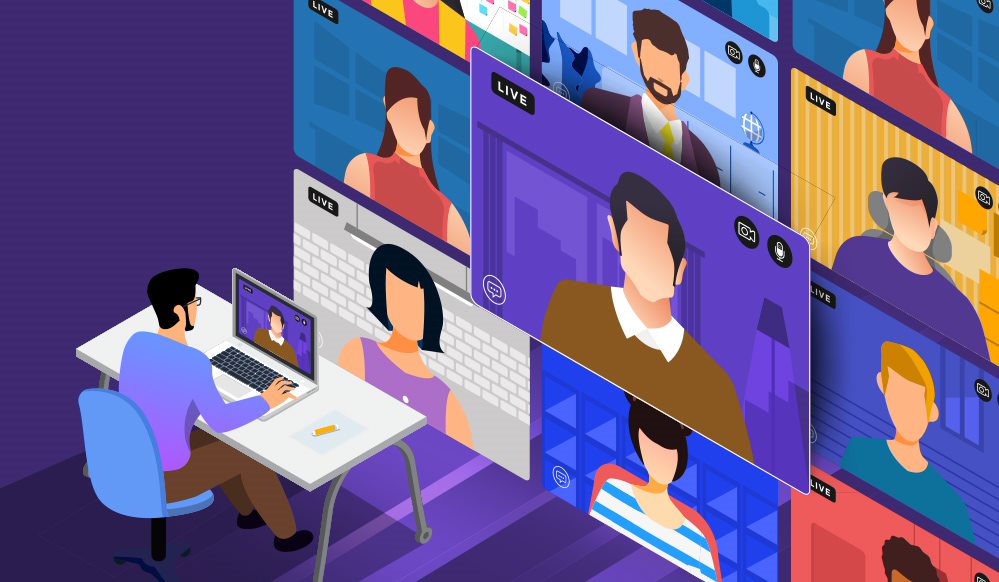 AFCEA Bethesda Tech Summit 2020 (October 14-15)
The AFCEA Bethesda Tech Summit increases engagement with industry IT solution and service providers and the community that serves them with technical products and support. The Summit furthers the AFCEA's dedication to increasing knowledge through the exploration of issues relevant to its members in information technology, communications and electronics for the defense, homeland security, and intelligence communities. ScienceLogic is a sponsor of the AFCEA Bethesda Tech Summit.
Cloud Foundry Summit Europe 2020 (October 21-22)
Cloud Foundry Summit is built by and for the Cloud Foundry community and is the place to collaborate with other developers, operators, CIOs, and IT professionals to shape the future of the project, share best practices, and innovate together. Join the global Cloud Foundry community at this virtual event and discover how the cloud can transform your productivity.
ISACA CACS Conference Euro 2020 (October 28-30)
EuroCACS 2020 Virtual brings together those in the audit, security, compliance, risk, privacy, control, and IT professions from a wide range of industries including; finance, banking, tech services, government, insurance, medical and more. All sessions are for professionals at any point in their career and cover three learning levels: technical and soft skill training, lectures, panel discussions, and more.
WSTA Virtual Summit Technology Innovation, Applications & Infrastructure (October 29)
The Wall Street Technology Association (WSTA) comes together virtually in the city that never sleeps—and where the pace of change never diminishes—to examine the technologies and innovations driving change in financial services and the world. ScienceLogic is a sponsor of the WSTA Virtual Summit.
Bloomberg New Economy Forum (November 16-19)
This annual forum offers an opportunity for global leaders to come together for necessary collaboration that cuts across geographical, political, economic, and cultural divides to realize the potential of our ever-evolving new economy. Featuring prominent leaders from business, government, and academia around the world, the New Economy Forum examines the challenges we face at this moment, while seeking innovative solutions and leadership to help meet them.
DevOps Con 2020 (November 30-December 3)
DevOpsCon is a hybrid event, with a physical presence in Munich and virtual access for the world. All lectures and workshops will be streamed live. Through this mixed model, and with numerous live and online networking opportunities, this year's DevOpsCon Conference will provide an ideal setting for your continued DevOps professional enrichment and development.
AWS re:Invent (November 30-December 18)
AWS re:Invent 2020 is virtual, free, and three weeks long! CRN Magazine says AWS re:Invent is "arguably the industry's most-important conference because of Amazon's dominance in the public cloud market, massive ecosystem and its tendency to launch dozens of products and highlight its roadmap for innovation at that event." If you are a partner or customer of AWS, this is a must-attend virtual event.
AFCEA TechNet Cyber (December 1-3)
TechNet Cyber 2020 will be a forum for military, industry, and academia to discuss and plan how to achieve persistent engagement, presence, and innovation. TechNet Cyber is one of the pillars of the association's TechNet brand and encompasses the Defense Department as well as civilian agencies across a broad spectrum of mission sets. ScienceLogic is a sponsor of AFCEA TechNet Cyber.
Gartner IOCS EMEA (December 7-10)
Gartner IOCS North America (December 7-10)
Around the world, organizations and entire industries have been forced to regroup and reassess how they do business. Infrastructure and operations (I&O) leaders have had to change plans rapidly to adjust to remote workforces and cost pressures and keep core systems operational and resilient. As business moves faster, IT leaders face a critical mandate and opportunity: adapt and innovate IT I&O to deliver competitive advantage in a world that is full of disruption. The Gartner IT Infrastructure, Operations & Cloud Strategies Conferences are the place to virtually find your answers with objective topic coverage and a look at the top trends. ScienceLogic is a sponsor of these Gartner IOCS events.
And don't forget to save the date! It's not too soon to make plans to join us for Symposium 2021. Symposium 2021 is currently planned as a hybrid event (both in-person and virtual options) to take place at the JW Marriott, Washington DC, May 10-13, 2021.