News Roundup, April 9, 2021: What's Happening in AIOps, ITOps, and IT Monitoring  
On this day in 1959, NASA unveiled the names of the seven military test pilots who would become America's first astronauts to take part in Project Mercury.
AIOps,
Cloud,
ITOM,
ITOps,
Monitoring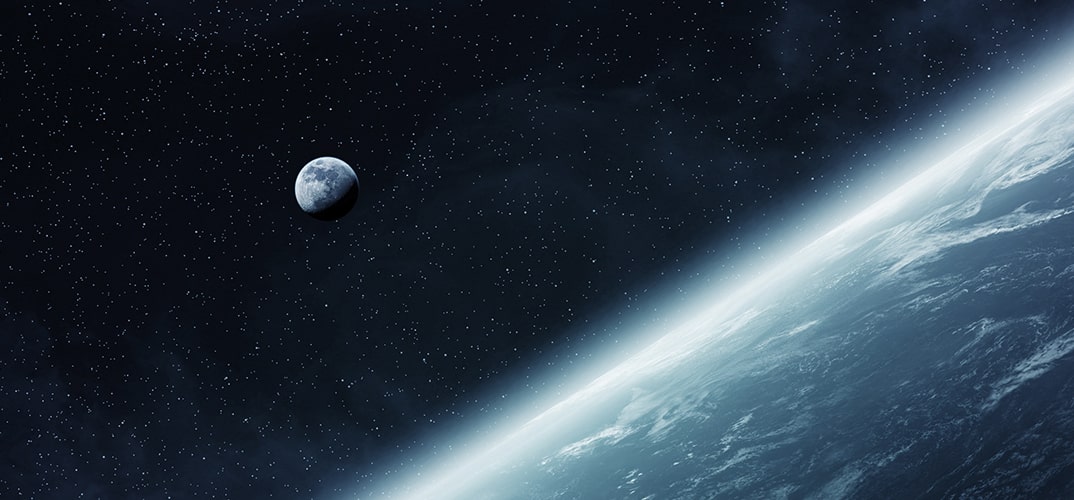 Scott Carpenter, L. Gordon Cooper Jr., John H. Glenn Jr., Virgil "Gus" Grissom, Walter Schirra Jr., Alan Shepard Jr., and Donald Slayton were the handpicked candidates to take part in the manned orbital flights that commenced in 1961. It makes you want to enjoy a cup of coffee, look to the sky, and consider the fascinating news of what's going on today in  AIOps,  ITOps, and IT infrastructure monitoring.
1. AIOps brings wisdom to IT operations.  
Enterprises that seek to find the most up-to-date methods of monitoring ITOps are turning towards artificial intelligence. This informative article from CIO Taiwan dives deep into the big questions: What exactly is AIOps? How do companies use it today?
AIOps is an emerging IT technology that applies artificial intelligence to IT operations to help companies intelligently manage infrastructure, networks, and applications to achieve performance, flexibility, productivity, uptime, and in some cases to maintain security. AIOps transfers the critical value-oriented traditional alarm and manual processes to a system that uses AI and machine learning, enabling companies to monitor IT assets more closely and predict negative events and impacts. John Hill, chief information officer of Carhartt, a US workwear retailer, uses AIOps in three main areas: service management, performance management, and IT automation.
Other items discussed include:
The case for AIOps
How to adopt AIOps
What is the AIOps value proposition
How AIOps can be a source of income
2. The importance and impact of IT monitoring solutions have increased substantially during the "new normal".   
Our own CEO, Dave Link, shares his thoughts on the need for better monitoring solutions for HR, sales, and marketing teams as remote work trends and processes get more focus in 2021 as illustrated in this feature in Marketing Technology Insights.
Link states, "The remote work concept is not new to the tech and SaaS industry: however, there has been more focus on using the right processes and technologies to enable stronger outcomes since last year."

Remote work has amplified the need for better monitoring solutions. If our most critical assets (employees) are remote and need secure access to their applications, then managing the health of the underlying infrastructure supporting these applications is the job of IT operations and monitoring platforms like ours. Today, digital experience management, application performance management, and infrastructure management are some of the most critical enablers to scaling remote work efforts at large enterprises. You can't have VPN issues from home, you can't afford security breaches, and you can have collaboration tools suffer from network capacity issues as examples.
If we learned one thing in 2020 it's that it is possible to do our jobs anywhere. Roughly 50% of our global workforce was already working remotely when the pandemic began, so the adjustment to 100% remote work was probably a little easier for us. We already had the necessary tools and technology in place to keep us knitted together and well informed so you could say we were very well prepared in terms of adapting to the new normal."
3. AIOps vs observability vs monitoring – What is the difference? Are you using the right one for your enterprise?
Navigating the complicated AIOps space can be tricky, however, The Field CTO ran an article that was originally published in Forbes that can help clarify some key issues related to observability and monitoring.
Some of the confusion is vendor-created, and some exist because customers don't understand what the different terms really mean:
Some of the vendors seem to be purposely using the terms interchangeably, to confuse the buyers.
Users are confused with the capabilities of each offering/platform and the true differentiators, as they overlap in many situations.
Observability and AIOps start with a very basic premise: learn what happens within your systems and avoid extended outages. Building resilient systems that are available with high uptime is the end goal for any business: solutions all work towards achieving the unicorn status of zero mean time to resolution (MTTR).
Observability consists of three telemetry components: metrics, logs, and traces. And this is better explained by asking these three questions:
What is happening?
Where is it happening?
Why is it happening?
So, how does observability relate to monitoring and AIOps? Observability is about complete visibility across your systems and tying business metrics with technical data, Monitoring is about understanding if things are working properly, and AIOps is about getting meaning from that visibility. While it can exist separately, AIOps is technically part of observability. [Note however that there is a school of thought that IT automation and self-healing apps are part of AIOps, which is generally out of scope for observability.] The scope of observability, to a large extent, is about helping you identify the problem as soon as, and sometimes even before, an incident happens. In other words, if you haven't achieved full observability status, then you will be wasting a lot of money and effort in building AIOps systems.
While AIOps and observability can work without the other, they complete each other for a holistic solution. AIOps requires observability to get complete visibility into operations data. Observability depends on AI to provide deep insights as the amount of data collected is huge when you do cloud-native, distributed microservice applications.
4. What is DataOps, and why is it a trend?
This article in FTP TechInsight.com from VentureBeat delves into the challenges facing enterprises who are working to adapt their data needs to the modern and efficient AIOps applications.
The evolution of DataOps—a term that emerged 7 years ago—could address that challenge. What is DataOps? Gartner calls it a major trend encompassing several steps in the data lifecycle, referring to closer coloration between the various teams handling data and operations deployment into applications.
Gartner predicts enterprises will begin to see real gains in DataOps efforts as it evolves to support trusted AI, and that the number of enterprises that have operationalized their AI efforts will grow from 8% in 2020 to 70% in 2025 due to the maturity of AI orchestration platforms.
Just getting started with AIOps and want to learn more?  Read the eBook, "Your Guide to Getting Started with AIOps"»