News Roundup, December 3: What's Happening in AIOps, ITOps, and IT Monitoring
On this day in 1992, Neil Papworth, a developer from the UK, sent the first text message between the Vodafone network and his PC. Papworth had been tasked to create a Short Message Service (SMS). In sending his "Merry Christmas" text, an important moment in mobile history was achieved. Next time you send a text, remember Papworth and the latest news in AIOps, ITOps, and IT infrastructure monitoring.
AIOps,
Cloud,
ITOps,
Monitoring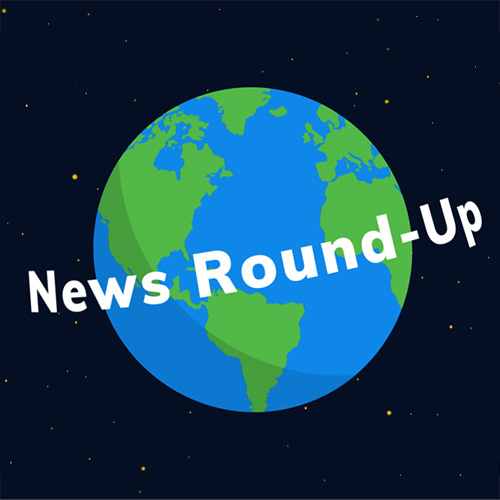 1.
Check out five AIOps advances that might just rock your world.
According to TechBeacon, the growth in AIOps can be contributed  to two key drivers. First, as enterprises move to complex architectures such as multi-cloud, they eventually hit a wall when they cannot manage the increasing number of heterogeneous systems with the same resources and budget. Second, there is increasing paranoia around security, plus dawning knowledge that today's security operations need more proactive monitoring and responses.
Today many tech managers and staff feel the pressure to make a call about AIOps in their enterprise. This is what has been called a forced march to AIOps. If you have been forced on this march, it is time to learn about the pragmatic use of AIOps technology so you can make fair and informed recommendations. This new knowledge should include an understanding of current AIOps technology and what it offers and, more important, the technology's short- and long-term outlooks. This education will become more critical as many enterprises find their way to AIOps in 2022 and 2023.
Here are five advances in AIOps that will happen soon and how your team could benefit.
Better SecOps integration
Performance operations improvements
Auto-interface updates and fixes
New governance integration
Nested, specialized knowledge bases
Any one of the five advances reviewed above could have a profound effect on the ways you design and implement AIOps within your enterprise. Users and management should understand what is likely to happen with AIOps in the near term, no matter if you have deployed your AIOps tool kit yet or not. It is good to know what's coming.
2.
Three important things to consider with Kubernetes, Kafka, and Elasticsearch on 1,000 nodes
ITOps Times delves into why Kubernetes has become the go-to option for container microservices and what needs to be done if Kafka and Elasticsearch have been added to the mix.
Kubernetes has become the de facto approach to container microservices. It offers extensibility, stability, and insight that does not exist in other open-source solutions. It has become a staple in the DevOps toolchain, and it shows no signs of slowing down. When companies wish to run Kafka or Elasticsearch, Kubernetes has become the go-to option.
However, there is a problem. When your Kubernetes cluster grows, your operational challenges begin to scale. Fast. Add Kafka and Elasticsearch to the mix and you've got a complex engineering challenge.
Without a sensible set of measures in place, you are going to find yourself out of touch with the true state of your cluster. So how do you keep up? Here are three things that will help you operate your cluster with confidence.
Implement observability by default.
Choose your instance types wisely.
Don't forget about storage.
There are many more details to consider when you are scaling your cluster, but these three are among the most important. Think about your instance types, optimize your storage, and bake observability into your cluster by default. These maxims will help you to avoid the problems and allow you to drive forward and seize your value.
3.
Here are eight top DataOps trends to look out for 2022.
Keeping on top of DevOps trends is essential to making sure your enterprise is staying on top of the evolution of DataOps automation. This blog in DataKitchen expounds on the top predications for DataOps for 2022.
The eight key predications and trends that could deeply affect DataOps include:
AI needs to build in more accountability to avoid and mitigate AI bias.
Companies will commit to remote work by expanding automated workflows to improve and facilitate better communication between groups.
Data will get meshier by dividing the system into discrete domains managed by smaller, cross-functional teams.
Enterprises need to adapt to potential employee shortages as the great resignation hits data and analytics careers.
The DataOps engineer will rise as an in-demand position with more jobs and more perks.
Hub-Spoke enterprise architectures that blend centralization and decentralization will become the norm.
DataOps observability will be added to data factories to reduce errors, eliminate unplanned work and minimize the cycle time of error resolution.
4.
Learn the best practices for incident management housed within ITIL.
This article in CIOInsight explains the best practices and incident management that can be found within ITIL 4.
The most recent version of Information Technology Infrastructure Library, ITIL 4, contains guidance for IT and business activities. The system does not mess around when it comes to processes, and this includes cybersecurity and incident management.
While it seems like everyone has a different suggestion for avoiding cybersecurity workplace incidents, not all practices are applicable for the ITIL operating model. ITIL 4 contains IT practices and methods for incident management specific to the framework.
To help you fully utilize everything this system has to offer, effective incident management practices for the ITIL 4 framework include:
Understanding what Is ITIL Incident Management?
Learning the four best practices in ITIL incident management?

Incident resolution
Incident logging and categorization
Monitoring and escalation
Incident reporting

Acknowledging that good incident management Is the key to success.
Just getting started with AIOps and want to learn more? Read the eBook "Your Guide to Getting Started with AIOps»