Multi-Site Management in a Software-Defined World
Organizations are moving to the cloud & software-defined architectures to build data center environments. Convenient for business users, but it creates complexity for ITOps. How can you satisfy both?
Big Data,
Cloud,
ITOps,
Monitoring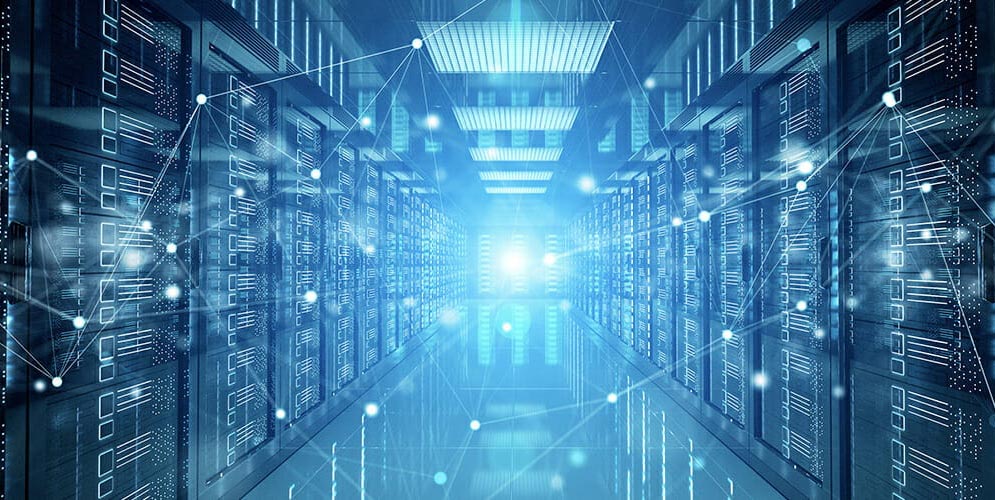 Today's enterprises are taking advantage of the cloud and innovative new, software-defined architectures (what Cisco calls Application Centric Infrastructure—ACI) to build out multi-site IT and data center environments. In fact, Gartner says 80% of enterprise data centers will be off-site by 2025, and Cisco says 94% of all workloads will be processed in the cloud.
The reasons for the widespread embrace of the cloud-ACI tandem as the basis for today's data center is because it makes it easier for business users who want convenient access to the applications, data, and analytics they rely on day-to-day. CFOs and CTOs appreciate the flexibility of having cost-effective computing resources available both to meet current needs, but also to facilitate future growth plans.
But that flexibility and easy consumability creates challenges for CIOs who must address the inherent complexity in today's software-defined enterprise environments. How do they satisfy the demands of the business while making sure necessary resources are available for both internal users and external customers and partners?

The first step is in recognizing that it is impossible to manage today's complex IT environments with yesterday's management tools. If you were to take a quick inventory of the integration components that comprise the typical modern enterprise, you'd find a wide mix of hardware and software (including legacy systems), virtual machines, applications, industrial and mobile devices, and—at any moment—workloads and instances that may be here one minute and gone the next.
That's because the enterprise is constantly changing, and users expect to be able to acquire, access, and consume business applications on their terms. Depending on who that user is, they want productivity, ease of access, cost savings, security, and compliance. But most of all, they want the tools they use to be reliable.
This puts pressure on the ITOps team to not only enable the demands of the business user, but to make sure that IT is available and that, as the environment changes, performance remains at peak efficiency. To do that means matching the architecture with IT monitoring and management platforms that are built to handle today's tech. In other words, if you're investing in cloud-forward and ACI-based systems and infrastructure, you have to invest in an IT monitoring and management platform that is built to tackle everything that entails.
Are your legacy ITOps monitoring tools keeping you from innovating?
That's because legacy ITOps tools are typically optimized for homogenous environments built with legacy tech, and the underlying architecture can't handle the demands of the cloud and ACI. A recently conducted Forrester survey reveals that 86% of companies are using disjointed and outdated legacy ITOM monitoring tools. (In fact, the legacy monitoring and management developers have largely gotten out of the game. So, if you think you can get by on that old platform, there's a good chance your legacy vendor doesn't even believe that it can.)
Fact is, those legacy platforms were focused on making it easier for human beings to see and respond to events when such was possible. Today's enterprises are too complex, move too fast, and operate with a level of intrinsic intelligence that make it impossible for people to keep up.
And when your team is expected to manage a cloud-based, multi-site environment, you need features and capabilities such as machine learning and incident automation that can maximize staff efficiency. Let the machine handle the little stuff and you can assign your staff with higher level tasks that contribute to the business.
An enterprise built on the cloud and ACI is needed to meet the demands of today's businesses. But modern architectures require modern tools, and infrastructure built with integrated artificial intelligence requires tools built with integrated artificial intelligence. It follows then, that today's enterprises go all-in on the means to monitor and manage their cloud and ACI-based, multi-site datacenters—and that means AIOps.
At ScienceLogic we've got the technology and experts you need to meet those expectations, and we can help you set and implement your multi-site data center strategy. You can meet with our experts at Cisco Live! in Barcelona January 27-31.
We'd love to talk to you about your needs and give you a demonstration of what's possible with the ScienceLogic SL1 platform.