Legacy ITOM tools paralyze innovation. What are enterprises going to do about it?
It's time for the brutal truth.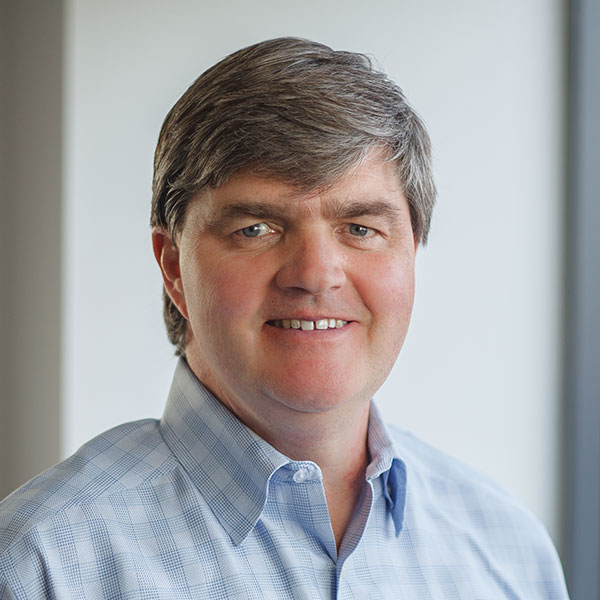 As CEO, I speak daily with business and IT leaders across the spectrum of industry about the toughest challenges they face. I hear time and again an all too familiar description of the pain points they encounter when attempting to modernize and manage increasingly complex IT ecosystems. As such, we wanted to further our knowledge of these pain points by understanding the extent to which enterprises continue to remain dependent on legacy tools. So, we worked with Forrester to uncover just how legacy tools, including the Big 4, are impacting innovation, and—most importantly—what are enterprises going to do about it?
If businesses are to survive in the digital era, they must undertake the arduous journey of modernization and overcome the challenges to monitor and manage rapidly evolving architectures. Yet so many enterprises' IT ecosystems still employ legacy IT operations tools, ill-equipped for the challenges that the digital transformation journey brings. A recent survey predicted that digital transformation will eliminate 40% of the Fortune 500, and when comparing 1955 to today's Fortune 500 list; less than 60 companies remain. It is true, those that do not evolve will dissolve.
The good news is, with these challenges comes fair opportunity for business evolution and innovation on a grand scale, but the legacy tools and providers failing to evolve must be left in the past. And this is more apparent than ever, judging from the results of the survey Forrester just released entitled "The State of IT Operations Management."  It delves into the critical implications and underlying risks facing businesses that continue to rely on legacy ITOM tools. The results not only confirm what we hear across our business landscape about other providers (namely the Big 4) but serve to further validate the industry need and demand for a data-aware, AIOps model.
So, what did the survey find?
The most revealing fact that the survey uncovers is that 37% of enterprises still rely exclusively on legacy tools, and only an alarming 12% have fully transitioned to modern monitoring tools. A full 86% still use at least one legacy tool, actively exposing their business and customers to critical consequences, primarily high costs of IT support, service degradation, and increased security risks.
And as a result, these enterprises will continue to experience lengthy service disruptions, issues with finding faults and determining root causes, and, in the end, providing poor customer experience outcomes. Moreover, companies with legacy-only tools are, across the board, underinvested in digital experiences and automation, meaning that those enterprises are not just falling behind in operations—they're falling behind across numerous vital metrics of business success. They are in survival mode—even if they don't know it yet.
Enterprise IT teams and leaders readily acknowledge that legacy tools simply fail to support the new pace of business as industries shift to hybrid-cloud environments and modern application architectures like containerized microservices and serverless infrastructures. Also, legacy ITOM tools are unable to provide end-to-end visibility into digital services, leaving enterprises paralyzed when responding to outages.
Yes, the complexity of the IT monitoring challenges most organizations, regardless of modern tools or legacy systems. However, complexity rages with the use of 10 or more infrastructure and application monitoring tools, and 33% of our nation's largest enterprises are using more than 20, significantly hindering agility and visibility.
The alarm bells are ringing. If enterprise leaders truly want agility, then it is imperative to transition to modern tools and strategies that place them on track towards IT modernization, end-to-end visibility, and ultimately, automation. The risks of not doing so have never been higher.
of companies are actively investing AIOps-enabled monitoring solutions within the next 12 months.
Forrester survey
September 2019
of large enterprises plan to expand or implement tools/services for infrastructure and application monitoring within the next 12 months.
Forrester survey
September 2019
How to not get left behind.
AI-driven monitoring solutions will bring a razor-sharp focus on how your ITOM modernization journey will unfold as well as benefits. For us, the "holy grail" of IT operations management has always been automation. The final goal for enterprises should be a system that automatically predicts and addresses operational disturbances before they arise and assesses root causes of issues and remediates them swiftly if and when they occur.
AIOps is a journey. But every journey begins with a single step. At ScienceLogic, we have created a maturity model to help our customers and partners think through their current starting point on the AIOps journey. As the results of the Forrester survey illustrates, more and more enterprises are not achieving their operations goals with legacy tools and are ready to take the first steps along the journey of AIOps.
No enterprise wants to be left in the lurch simply because legacy IT tools aren't equipped to handle evolving operational environments. Those that have not begun are already behind. But you can reverse survival mode and maintain a competitive edge by ditching your legacy ITOM tools and the Big 4, and embracing a unified vision, one rooted in a data-aware approach—with automation as its final goal. And ScienceLogic is here to help you each step of the way.
View the full Forrester survey, "The State of IT Operations Management." 
*Survey respondents included IT decision-makers and leaders from large organizations. Respondents have influence over or are the decision-maker for their organization's infrastructure and application monitoring. The custom survey was completed in July 2019.