Government Spending Priorities Focus on Modern Priorities
As the world emerges from the pandemic, governments are shifting focus to modernize their IT landscapes seeking security, efficiency, and a better experience.
by Lee D. Koepping, Chief Technologist, Public Sector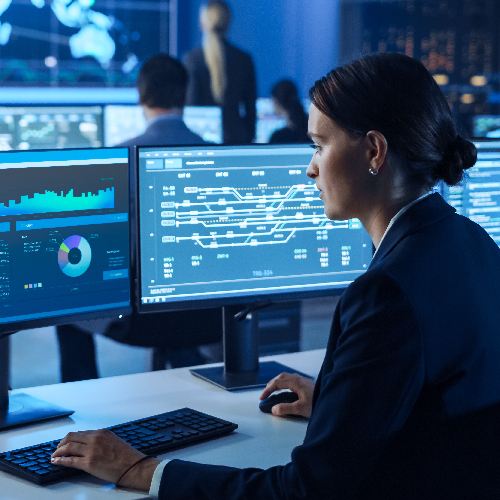 Worldwide government IT spending is forecast to total $588.9 billion in 2023, an increase of 6.8% from 2022, according to Gartner. This increase is aimed at streamlining efficiencies, adopting more modern technologies, and reducing technical debt.
Initiatives such as migrating services to the cloud, modernizing applications, and fortifying network security are among the primary innovation priorities that governments are focused on to improve public engagement and satisfaction.
The largest decrease in overall spending is on devices while the largest increase is in software followed by internal services. Shifting spend toward software to bring modern efficiencies includes deepening the investment in software that delivers visibility, operational context, and automation—also known as AIOps.
No longer is AIOps an emerging novelty, rather it is an established and mature category within the analyst community and has an ever-growing list of adopters both in the government enterprise markets. Foundationally, AIOps provides a modern approach to IT operations through comprehensive visibility of the IT estate, both old and new technologies within cloud and legacy data centers, while providing context to how those technologies support the mission and business objectives.
The Current State of AIOps
The most impactful aspect of AIOps is the automation capabilities based on artificial intelligence and machine learning to bring speed, accuracy, and service assurance to IT operations by reducing the burden of human support resources which are becoming more sought after and more costly in a post-pandemic world.
AIOps directly supports several of the initiatives governments are leaning into as IT spending increases. The focus on software, efficiency, and applicability to the digital transformation of citizen-focused services in a way that reduces technical debt increases visibility to both operations and cyber compliance, and increases long-term cost savings of automation.
AIOps Use Cases for Government Agencies
Direct applicability of AIOps encompasses governments priorities to:
Accelerate hybrid cloud operations: Maintain a complete view and continuously monitor both cloud and on-premises-based data centers with context to mission functions and observability of performance, capacity, availability, and configuration.
Improve access to digital services: Shift manual operations and human-driven reliance on repetitive tasks to automated outcomes to drastically reduce time to identification and resolution of issues that affect the digital services user experience.
Adopt a total experience framework: Leverage best-of-breed modern solutions to provide visibility to infrastructure, applications, compliance, and workflow in a single integrated approach.
Modernize IT & reducing technical debt: Capitalize on a modern approach and best-of-breed tools to overcome years of technical debt in streamlining operations through observability, mission alignment, and automation.
Reduce cybersecurity compliance risk: Understand what is in the estate. Versioning, vulnerability, and automating remediation is critical to cyber posture as well as being well-positioned to streamline the continually growing reporting requirements.
ScienceLogic is a company focused on the AIOps space and is an industry-recognized leader by Gartner, Forrester, and others with the ScienceLogic SL1 platform. SL1 is a modern, fit-for-purpose, AIOps automation engine, designed to integrate with other leading solutions to provide the critical elements of broader strategy of using observability, service alignment, and automation. SL1 supports the initiatives sought by governments and enterprises in the spirit of doing more with less and has a direct applicability to the current spending initiatives discussed.
Learn more about what ScienceLogic can do for the Public Sector>