Right now, IT and business professionals of all backgrounds and experience levels are driving, flying, or Metroing to The Ritz-Carlton in Washington, DC to be a part of Symposium 2019—gathering together to learn, share, and network over the next three days alongside 300 of their peers, industry experts, and tech enthusiasts.
This year's theme? IT in Motion. Because that's what the ScienceLogic community is—always in motion. Success is no longer measured by minutes or hours. Today's expectations are of immediate returns and responses in a continuous, real-time loop. That's a lot of pressure, right? 
Well, that's why Symposium is more than a conference, it's a community. And the ScienceLogic Community is here to help empower IT to be change agents for business and solve your most challenging infrastructure and application management concerns.   
This year, we're featuring subject matter experts and customer-led breakouts in seven core topic areas:   
AIOps

 

SL1 Platform

 

Tools Modernization

 

Automations 

 

App

lication

 Management 

 

Managed Services

 

 

Multi

-Cloud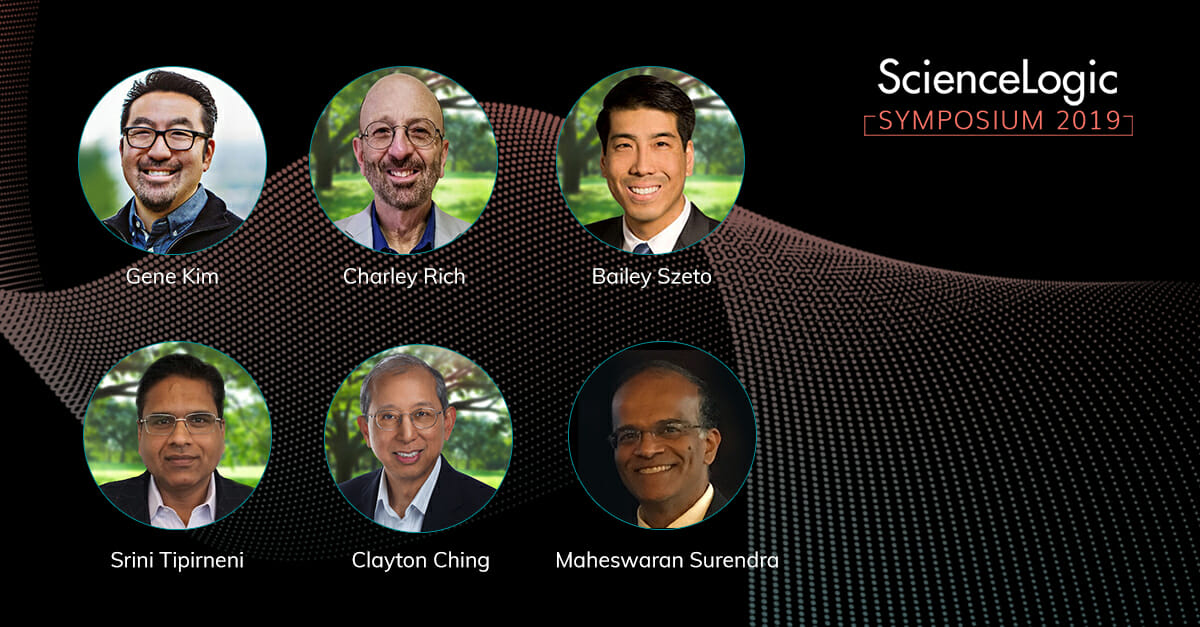 This immersive learning experience features three different tracks and 20+ breakout sessions where you can learn everything from best practices for ServiceNow integration to transforming MSP operations. You'll also get to glean insights from eight amazing keynote speakers: 
Gene Kim, Entrepreneur, Researcher, & Author

 

Maheswaran

 Surendra, VP & CTO 

of

 Automation, IBM Global Technology Services

 

Charley Rich, Research Director, Gartner

 

Bailey Szeto, VP Customer & Seller 

eXperience

, IT, Cisco

 

Srini

 

Tipirneni

, 

CEO of 

Softility

, Inc.

 

Clayton Ching, Global Head of Product Management for HCL

DRYiCE
In addition to interactive learning, exciting keynotes, and networking opportunities, you'll also have the opportunity to: 
Connect with product experts to collaborate and have your questions answered

 

Collect tips and tricks to help you work smarter, not harder

 

Get insights into ScienceLogic's technology roadmap straight from our executives' mouths

 

Leave with best practices you can immediately implement and share with your team 

#SL19Takeaways
Registration begins today at noon at The Ritz-Carlton. Not sure when everything is happening? Download the Symposium Mobile App before you go to view the full agenda, get the lay of the land, and meet our sponsors. You will utilize the mobile app throughout the event to complete surveys, ask questions, and connect with other attendees.  
1. Open the

Apple App Store

 or 

Google Play Store

 

2. Search for

EventMobi

 

3. Download the

EventMobi

 App

 

4. Enter code

sl19

 to access the Symposium Mobile App