The Components of Network Infrastructure and Why It Matters
Our guide to the elements that make up a network infrastructure.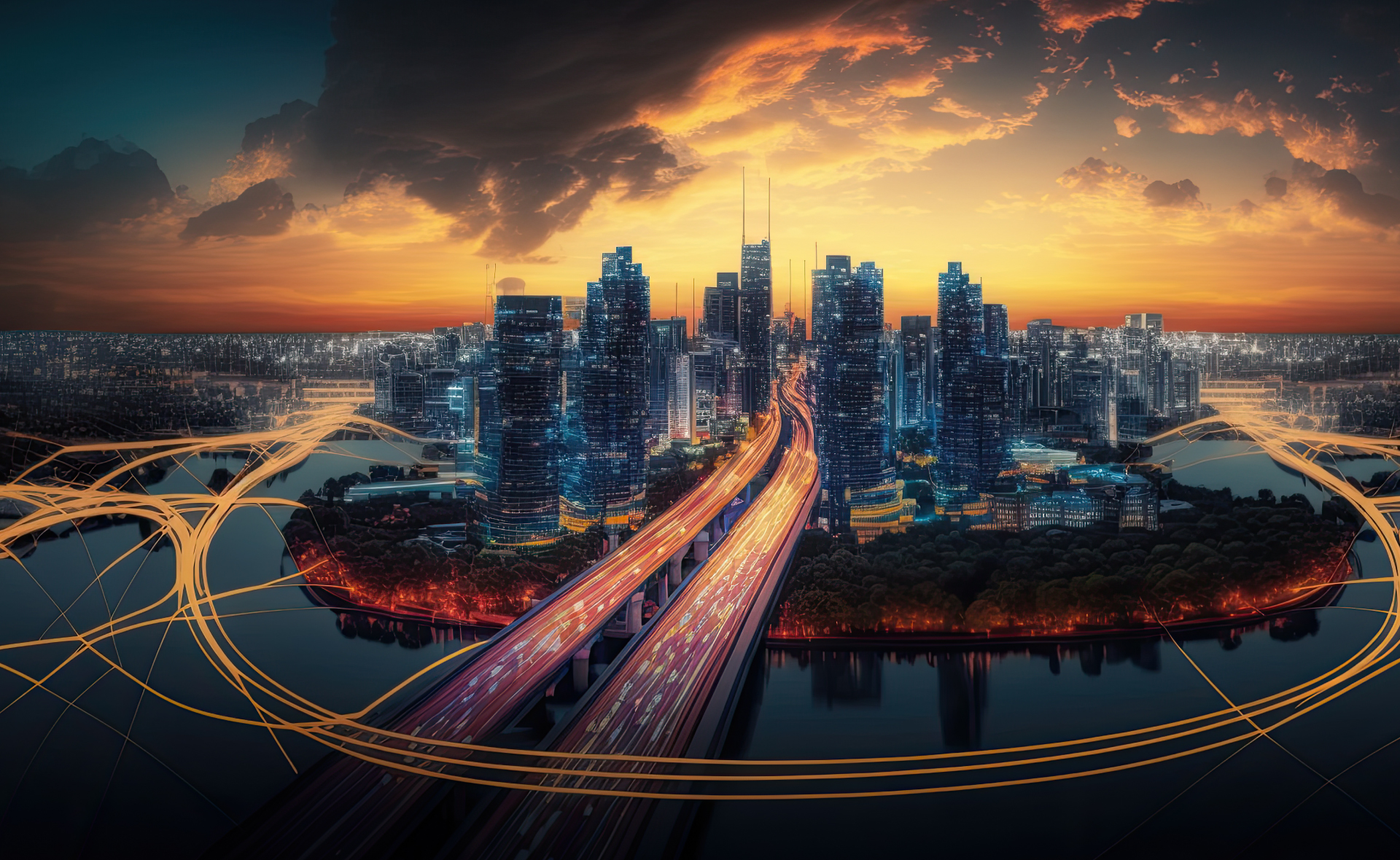 The backbone of your modern business is its computer network. Data ranging from the mundane to the most critical travels across your network all the time. To prioritise investments into your network, it helps to understand the components that comprise it and why each is important in keeping your data flowing.
Networking infrastructure is both the hardware and the software that powers your network. From Ethernet cables to LDAP server software, dozens of discrete infrastructure components provide connectivity, security, and reliability to your corporate network.
In this article, we will cover each of the major types of components involved in network infrastructure. Additionally, we'll look at the importance of network infrastructure to topics like employee productivity and information security.
Types of Network Infrastructure
While all network infrastructure serves the purpose of ensuring smooth data transfer between computers, users, and sub networks within your organisation, infrastructure falls into different areas. In general, network infrastructure components can be broken down into three major categories:
Network hardware, like routers, switches, and physical servers. These kinds of components are very visible, but they are not the only kind of important infrastructure. Even cables, access points, and network cards are parts of this category.
Network software, which can run on either dedicated hardware or commodity servers. Firewalls can be both hardware and software depending on the configuration. Intrusion detection and other security measures are usually part of this category as well.
Network services, which come in the form of software that runs on servers. A domain name service (DNS) server is a good example of a network service. In general, network software is somewhat standalone and operates on traffic passing through to other parts of the network, while network services use a client-server architecture and only respond to traffic pointed in their direction.
Practically every network, from the simplest home setup to the most complex enterprise deployment, contains components that fall into these three categories. Let's take a look at each of these categories in more detail.
Network Hardware
Network hardware comes ready to be used from the vendor with designated functionality. While many network hardware components come with configurable software, the software isn't the selling point—it's the dedicated hardware.
In addition to providing the most basic connectivity, network hardware completes specialised tasks fast. As an example, hardware routers and firewalls have discrete components that allow them to process more traffic per second than software running on standard servers.
As the very basis for everything that goes on top, network hardware is the most crucial part of every network. That said, no modern business relies on dedicated network hardware alone. This type of infrastructure must be paired with higher level components as well.
Network Software
While network hardware completes the most basic and performance-critical tasks, network software takes care of more complex and quickly changing tasks. For example, network security appliances (like intrusion detection systems) frequently come in the form of network software.
Network configuration management and privileged access control software, important tools to control and manage your network, also go under the category of network software.
Network Services
On top of the foundation laid by network hardware and software, services provide functionality that endpoint devices and even other non-infrastructure services require. As an example, network-wide authentication services let your employees securely access the systems and data they need to get their work done.
Other specific examples of network services include DNS, Active Directory, and email (especially if it's used to maintain the network itself).
Web servers and other types of services that aren't directly involved in keeping the network running smoothly aren't considered network services, although they are still services.
Why Is Network Infrastructure Important?
As your company grows and the amount of data traveling across your corporate network increases, the foundational underpinnings of your network get put under stress. Maintaining your network's reliability—so as to avoid costly downtime incidents or worse, lost data—becomes more and more important. If a disaster were to strike your company, having a reliable and well-supported network will make recovery much easier.
In an age of remote work as a result of the coronavirus pandemic, your company's network is likely under more strain than ever before. Each hour during which your network suffers issues is an hour where your entire business grinds to a halt, so making forward-looking investments into this critical but often forgotten infrastructure pays dividends in the future.
How Does Network Infrastructure Impact Security?
An outsized proportion of your company's network infrastructure serves to protect the network and endpoint devices from attacks. Whether it's your firewall stopping malicious traffic at the edge or a network security appliance detecting and preventing an in-progress malware attack, network hardware, software, and services are all a big part of your company's cybersecurity.
Security-critical network infrastructure devices are frequently strung together to form new integrations. In particular, businesses commonly connect their intrusion detection systems directly to firewalls so that they can stop attacks as soon as they're detected. In a similar vein, logging and management systems can be connected to other infrastructure to provide oversight.
Summary
In today's day and age, a smoothly-running business network helps to keep the rest of your business functioning efficiently. While network infrastructure might seem to be a minor implementation detail in your overall IT plan, it has a significant impact on how well your organisation works.
From the most basic network hardware like cables and routers to the most advanced identity and access management services, network infrastructure forms the backbone of a business's data pipeline. These products and software features enable highly effective network security strategies, low latency for productive video conferencing, and even better disaster recovery.