Unified Monitoring for Cisco Network Devices
Keep Your Network Healthy
Quickly detect, diagnose and resolve network performance issues and outages—before your users start calling.
Upgrading your router or switch technology? Investing in SDN? Expanding your network architecture? No problem. Our unified monitoring platform automatically configures itself so you can start monitoring immediately. Once it's set up, the platform continuously learns what, where and how elements are performing and interacting. You immediately see relevant information in role-specific dashboards, including actionable events/alert notifications driven by best practice monitoring policies. Because the platform integrates seamlessly with your IT management ecosystem, you can automate routine operational processes like ticketing, asset tracking, and remediation.
No matter what Cisco (or other network) technology you have, today or tomorrow, you can focus on managing your network—instead of your monitoring tool.
Cisco Remote Management Services relies on ScienceLogic to enable rapid deployment
iovation preferred ScienceLogic's ease of implementation and wealth of out-of-the-box features over "Big 4" alternatives

Iron Bow Technologies ensures best-practices with help from ScienceLogic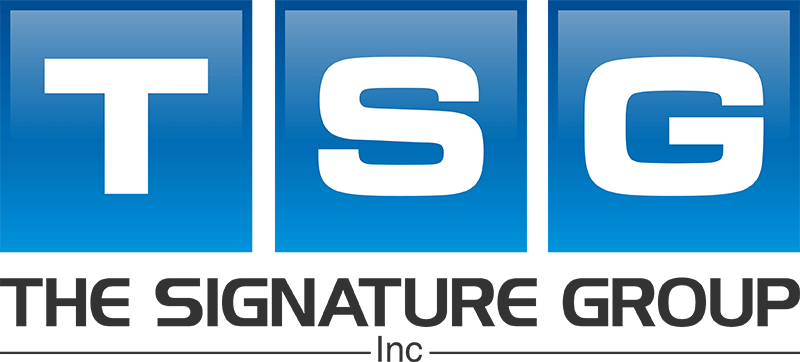 The Signature Group built new revenue streams on ScienceLogic's managed services operations platform
Keep Your Cisco Network Infrastructure Healthy
Monitor network activity, throughput, availability, performance, usage, configuration, and capacity trends/forecasts of your network equipment. Alert based on industry standards and vendor-recommended best practices.
Network activity and throughput: monitor active interfaces, BGP sessions, OSPF neighbor states, EIGRP health, and more; view real-time and historical throughput at-a-glance to identify abnormal traffic patterns
Firewall usage: track tunnel usage, session count, encrypted throughput as TCP/UDP statistics and transmissions
SDN: detect, monitor and visualize the entire Cisco ACI system, including Application Policy Infrastructure Controllers (APICs), Nexus switches, Fabrics, pods, tenants, server clusters, end point groups (EPGs), Application Network profiles, and more
Hardware: detect all monitor line cards and installed options as well as CPUs, memory pools, and temperature sensors to ensure consistency and optimal performance
Wireless access points: monitor operational status of access points
Quality of Service (CBQoS): monitor profiles for every interface to ensure service levels are met
IP SLA: monitor policies to detect performance problems in real-time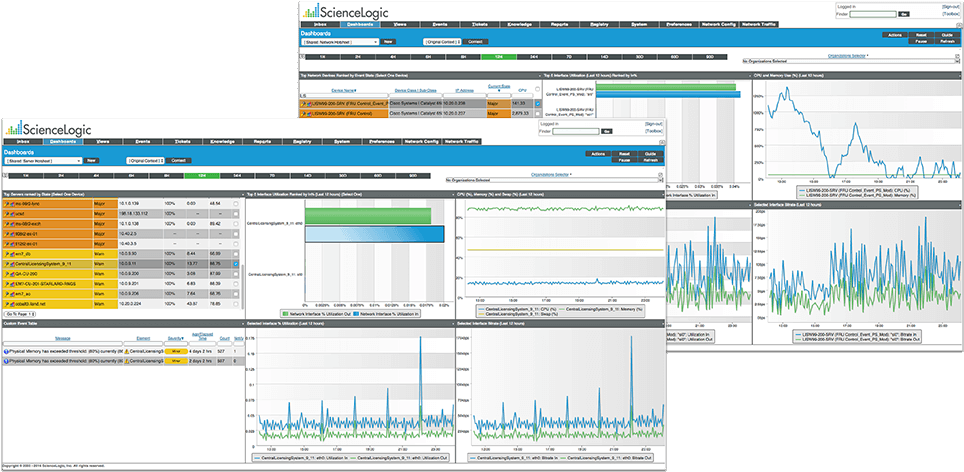 Discover & Map All of Your Cisco Network Gear
Automatically discover and keep track of changes in your entire network.
Provide Role-Specific Visibility into Your Cisco Network
Use a single platform to monitor everything, everywhere. See everything you need to see in order to make sure your Cisco network environment is working.
Get role-specific visibility into all of your Cisco network gear with built-in, best practice dashboards
Segment visibility by user, business unit, geography, technology, and many other profiles
Assess availability, performance, usage, health, risk, anomalies, trends/forecasts for Cisco components
Get Universal Network Visibility
Comprehensive visibility for Cisco and other network devices in one solution.
Automatically monitor your entire IT network—whether on-premises or hosted—from a single console
Ensure a consistent approach when managing multiple vendors and technologies
Be prepared to support the needs of every business unit—whether on-premises or in AWS, Azure, or any other cloud
Troubleshoot & Resolve Issues Quickly
View every aspect of your network in a single interface. Diagnose and resolve emerging issues before they impact users.
Proactively detect and be alerted on configuration changes, failures, anomalies, and performance issues
Easily navigate network, storage, and compute relationships for on- and off-premises services to speed problem resolution and ensure optimal performance
Drill into specific areas of concern—without needing a separate product
Monitor everything and intelligently capture deep diagnostics to speed diagnosis and resolution
Avoid finger-pointing and reduce MTTR for critical business services with unified troubleshooting; understand if issues are your problem or caused by a third party
Utilize runbook automation for immediate response to performance or availability degradation as well as configuration changes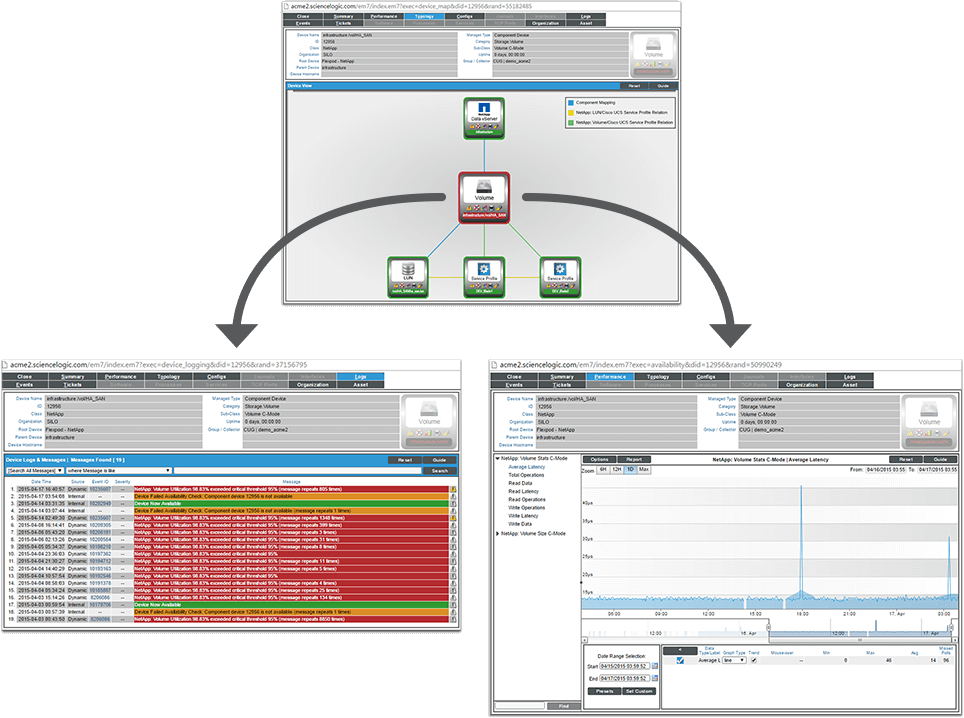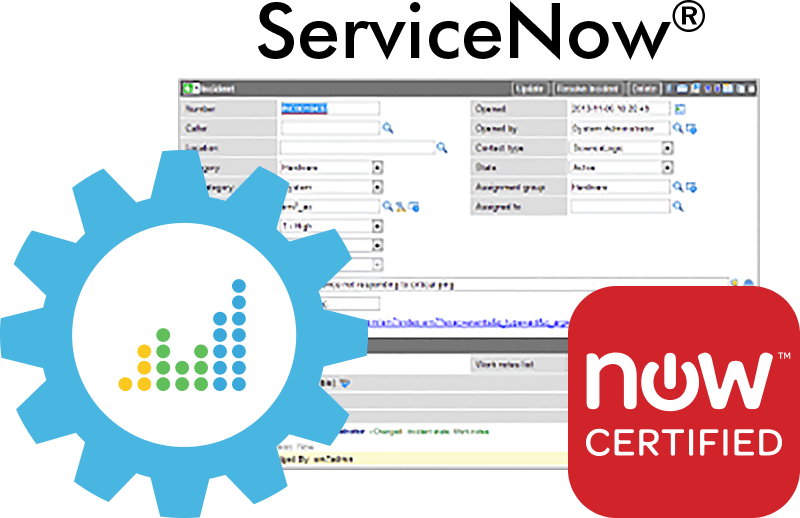 Integrate with Your IT Management Ecosystem
Easily integrate with other IT management solutions for full visibility and optimization of your IT services.