Monitoring Application Performance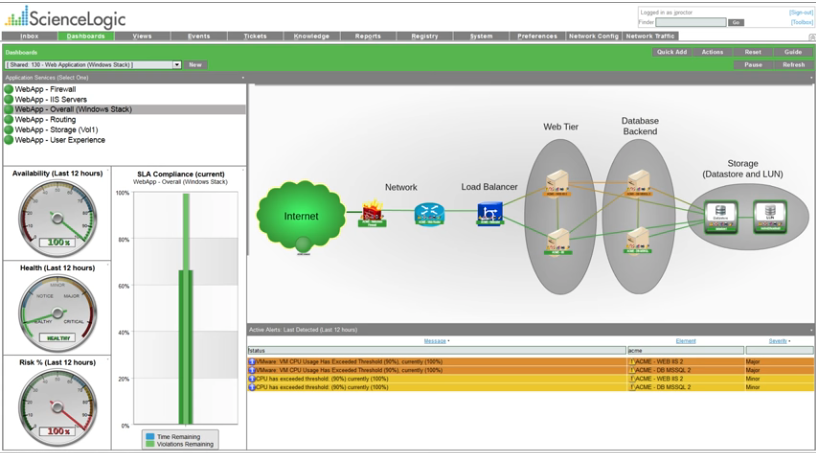 Monitoring Application Performance
In today's business world, workers are less familiar with underlying technology. As workloads have moved into the data center or better yet the cloud, workers have lost touch with the actual hardware and software required to do their job. As a result, the application has become the face of modern IT.
But how do you know the application is up? How do you know if it is working as expected? The workers will tell you, right?
Exactly! They will call the helpdesk or the NOC. But now what? How will the staff know the difference between an incident that impacts one branch office from an incident that impacts everyone? And what about nights, weekends and holidays? Do they work day and night, 24 x 7? If not, how do you avoid walking into the office on Monday morning and into a firestorm because sometime important went down over the weekend?
ScienceLogic provides the ability to fully monitor the availability and performance of mission critical applications. Out-of-the-box, ScienceLogic includes hundreds of best practice based monitoring policies and dashboards to provides a holistic view of the application to anyone within your organization. End users, NOC, help desk and IT can all see that an application and its underlying infrastructure is available and performing as expected.
ScienceLogic can monitor every aspects of the application stack. From the data center infrastructure through to the application layer. ScienceLogic automatically builds relationships between the application and the infrastructure which helps anyone within your organization understand the impact one event has on the business.
For more information on ScienceLogic and building IT services, request a demo or contact one of our representatives.