AIOps  for Incident Management
If you can't trust your data, you can't use it to automate IT operations. And if you can't automate IT operations, you're less likely to be able to accelerate mean time to repair, all the while providing a five-star experience to your customers and employees.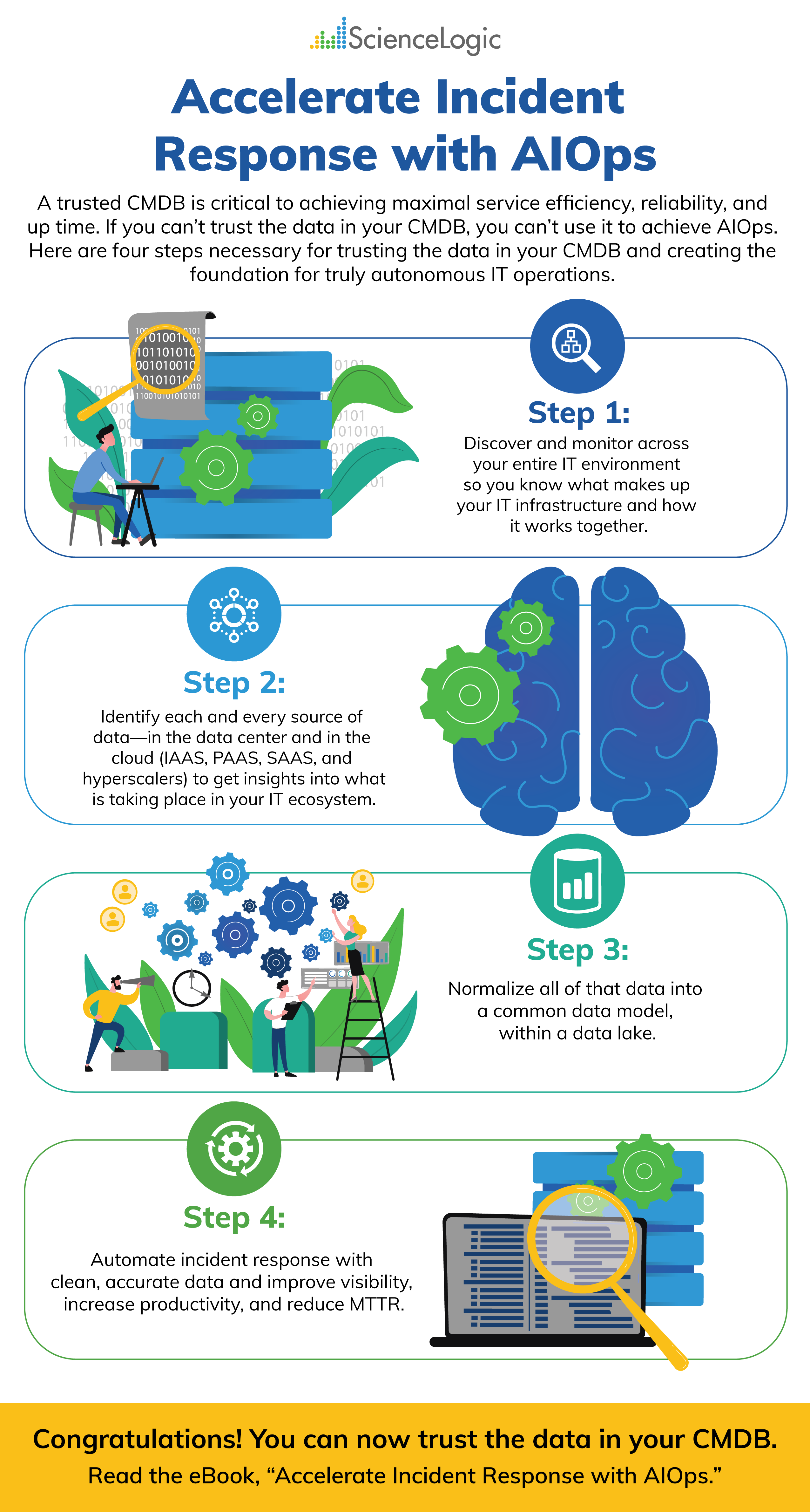 Where legacy systems can't see into many corners of today's enterprise or keep up with the pace of change as applications and computing instances blink in and out of service, AIOps is designed to do just that. AIOps gives your ITOM team the ability to eliminate manual processes associated with incident management and get right to the business of fixing things when they go wrong.
In this eBook you'll learn the three steps necessary for attaining real-time, trusted data that is the foundation for AIOps and learn how top performing organizations (TPO):
Discover and monitor to enable a proactive approach to managing IT operations.
Contextualize to make your data relevant, actionable, and aligned with your organization's business goals.
Automate to ensure proper establishment of an effective IT operations strategy.