ScienceLogic, the leader in hybrid IT monitoring, today announced that the company has received numerous awards including Red Herring's Top 100 North American companies, Northern Virginia Tech Council's (NVTC) CFO of the Year honors, Cloud Awards, and the Trending 40 Top CMO award. CEO Dave Link was also just named an Ernst & Young Entrepreneur of the Year 2016 Mid-Atlantic award winner.
"I've always thought we have the best management team in our industry, so it's exciting and nice to see ScienceLogic and the executive team receive recognition," said Dave Link, CEO, ScienceLogic. "Coming off of 180% YoY sales bookings last year, our corporate momentum continues and we are very fortunate to have our many customers continue to be our biggest advocates."
Award Details
CEO Dave Link was named the Ernst & Young Entrepreneur Of The Year 2016 Mid-Atlantic Award in the Technology company category. According to Ernst & Young LLP, the award recognizes outstanding entrepreneurs who demonstrate excellence and extraordinary success in such areas as innovation, financial performance and personal commitment to their businesses and communities.
CFO Pat McCoy was named NVTC's Emerging Growth CFO of the Year. The CFO Awards recognize local chief financial officers and financiers for outstanding achievement and excellence in promoting the area's technology community.
CMO Yama Habibzai was named a Top Trending CMO by Trending 40. Trending 40 recognizes and celebrates the top talent in Washington's technology, association and corporate communities.
ScienceLogic was named a RedHerring Top 100 North American Company. The Red Herring award highlights the most exciting emerging companies from Asia, Europe, and the Americas. Hundreds of companies from each region are reviewed in a rigorous 3-step process that looks at all aspects of the company.
ScienceLogic took the Cloud Management Product of the Year Award at the UK Cloud Awards. The Cloud Awards celebrates innovation, entrepreneurialism and technical excellence in the Cloud IT market.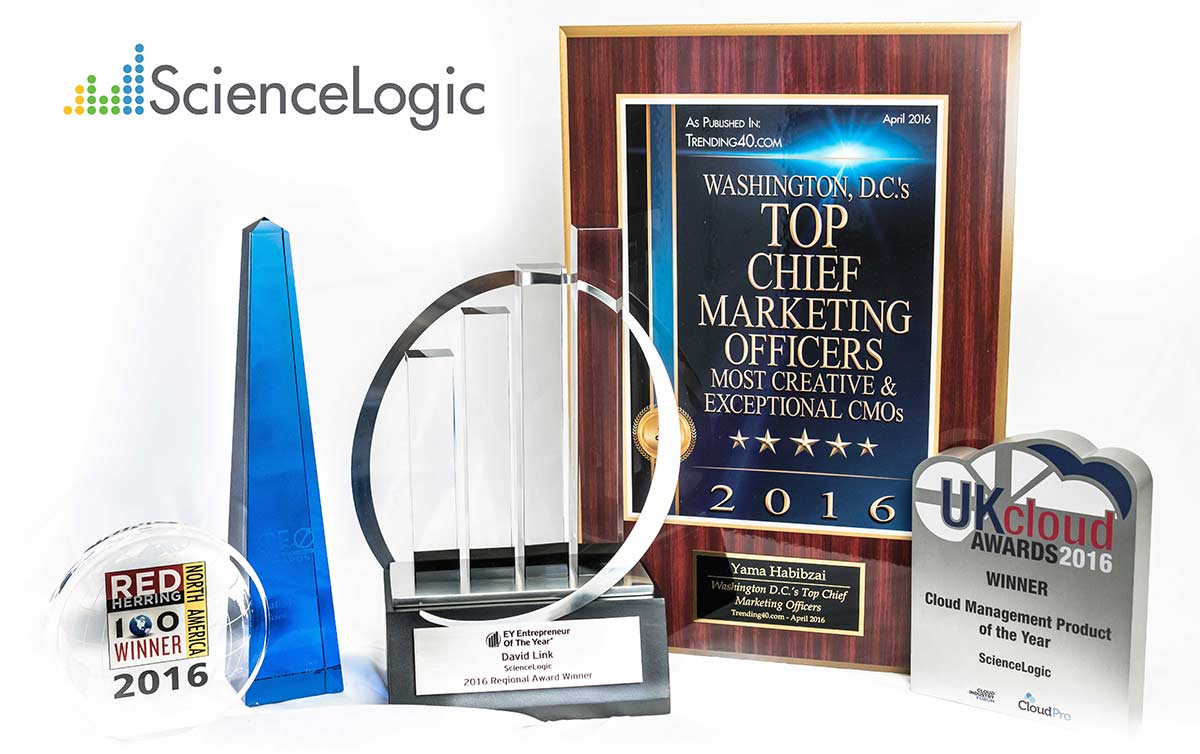 The Hybrid Cloud Management market is a rapidly growing market space, which introduces a number of complexities and demands solutions that can function in and around traditional data centers, as well as public and private clouds. ScienceLogic is the only solution in the market to provide an all-in-one Hybrid Cloud Monitoring platform, with complete Hybrid and multi-cloud functions built in one solution.