Overview
ScienceLogic is the cloud-enabling company for the next generation of IT. Operating on cutting-edge technologies and driving innovation with AI/ML, we have taken the IT monitoring space by storm. Our team represents the best and brightest from the IT industry, visionaries who are poised to boldly go where no company has gone before. We are looking for more out-of-the-box thinkers ready and willing to capture an $18 BN+ market space and lead the path to exponential corporate and personal growth.
Expect the unexpected at ScienceLogic. Enjoy working with the best and brightest in the industry. Appreciate the start-up culture, solid financial backing, and huge target market. If you're an impact player, this is a unique opportunity to move your career to the next level.

Nerdy by Nature: The ScienceLogic Culture
We love our pets.
We partner with the rescue group, Homeward Trails, to help find adoptable puppies homes.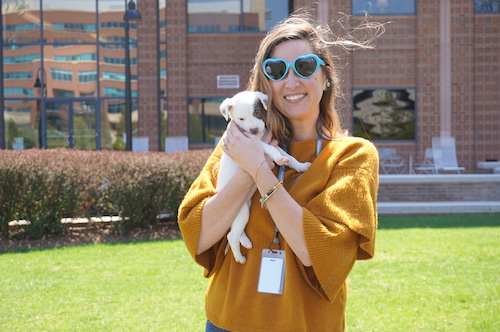 We're all in this together.
Cross-functional collaboration is so important to us.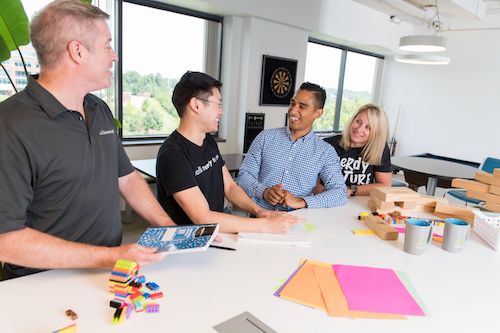 We work hard to play hard.
ScienceLogicians always have time for a laugh--even at the white board.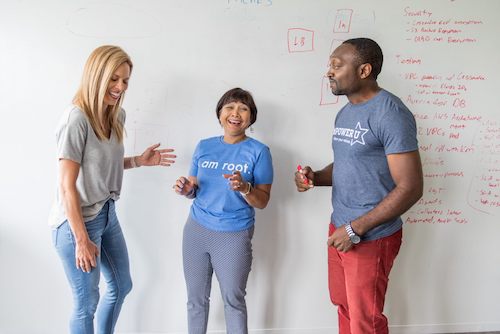 We celebrate everyone's culture.
Our CEO Dave loves to join in on the fun at our annual Diwali celebration.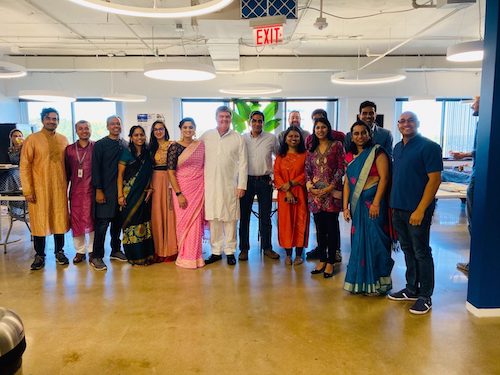 We dress for success.
We love getting into the holiday spirit with our Ugly Sweater Bake Off.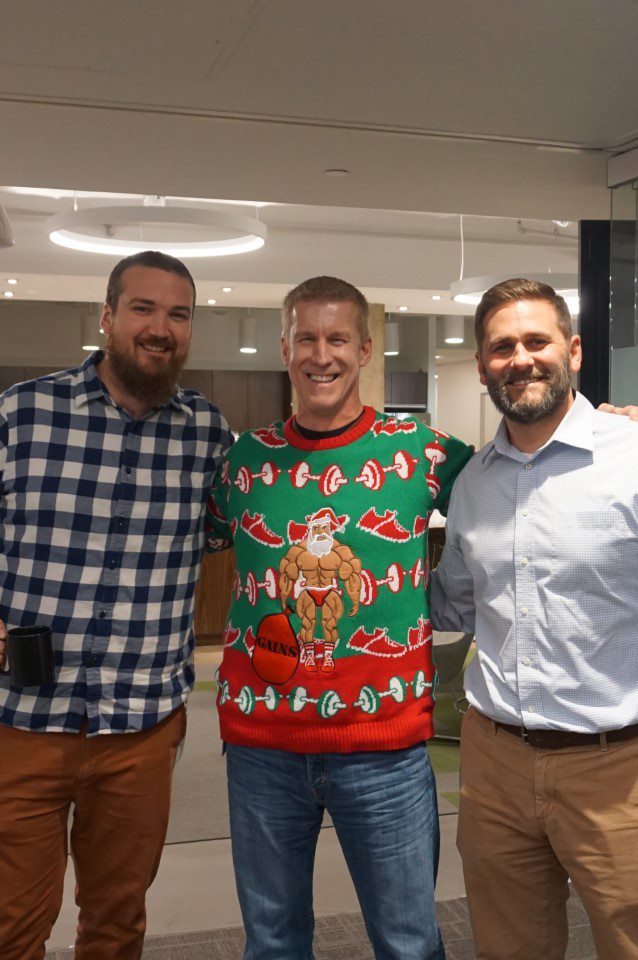 We love our SciLo t-shirts.
Our ScienceLogic shirts are a big part of our culture.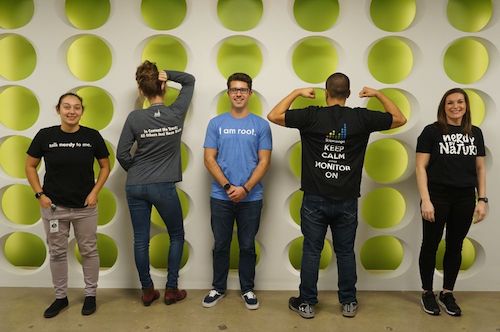 "Having joined during the pandemic, you would imagine assimilating would have been challenging, but it was not. There's no camera shyness here; people are willing to be vulnerable because it's a safe environment, and, therefore, I've been able to forge strong professional relationships with my colleagues at all levels."
Ellen Yudt, Sr. Director of Product Operations
"SciLo sees a connection between encouraging employees to live full lives and our ability to rise to the challenges of business. It's more than morale–it's support, active listening, and action."
Nicole Eickhoff, Data Scientist
"I love working at ScienceLogic because of the company's collaborative approach towards providing value to customers! The ability to truly innovate every release and solve real-world problems is why I got into Product Management to start with!"
Adam Young, Director of Product Management
Locations London
The Brentano Suite
Catalyst House,
720 Centennial Ave,
Elstree, Borehamwood
WD6 3SY
Glasgow
100 West George Street
Spaces
Glasgow
G2 1PP
United Kingdom
Corporate Headquarters

Four South of Market
11955 Democracy Drive
13th Floor
Reston, Virginia 20190
United States of America
Research Triangle Park
2501 Aerial Center Parkway
Ste 111
Morrisville, North Carolina 27560
Singapore
8 Temasek Boulevard
Suntec Tower Three
#42-01Singapore 038988
Sydney
Level 32
101 Miller Street
North Sydney
NSW 2060
Australia
Taipei City

5F., No. 150, Zhouzi St.,

Neihu Dist.,

Taipei City 114, TW
Sales
Development
Product Management
Support
Marketing
Customer Success
Professional Services
Human Resources
Global Enterprise Systems & Operations
Finance
Site Reliability Engineering
Experience the difference.