News Roundup, November 15, 2019: What's Happening in AIOps, ITOps, and IT Monitoring
Ah, the calm before the holiday storm. Time to catch your breath, enjoy the quiet, and live in the moment. Speaking of living in the moment t…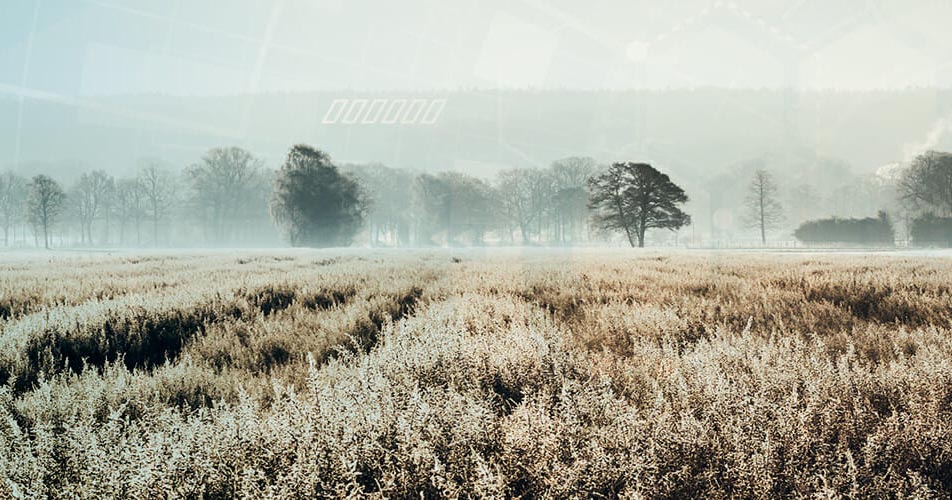 This is also the time of year when a beach day can turn into a snow day on a dime. To keep informed about what to wear, watch the weather forecasts. To keep informed about the latest goings-on in ITOps, AIOps, and IT monitoring, catch up with this blog.
1. Digital transformation spending is expected to surpass $6 trillion within the next four years.
According to a recent article in Forbes, enterprises worldwide are expected to invest more than $6 trillion on digital transformation over the next four years, with $1 trillion to be spent before the end of 2019. The most significant investments will be made by the manufacturing and the transportation industries. In the effort to improve customer experience, these industries will produce, monitor, and/or use the developing IoT which will result in a massive increase in new data.
But the future may require more. As new elements such as progressive web apps (PWAs), data as a service (DaaS), and robot process automation (RPA) are incorporated, enterprises will require technologies that make even better use of data while being less reliant on worker involvement. This will mean that machine learning (ML) and AIOps will become a necessary baseline of digital transformation instead of an upgrade.
2. Digital transformation can help government tackle the future's most challenging problems.
According to an article from the Wall Street Journal, digital transformation, including the implementation of AI, can help government address the most pressing problems of the twenty-first century.
As in the private sector, digital transformation has the potential to transform government, helping to reduce bureaucratic inefficiencies and to free up civil servants to perform meaningful services in the future and, more immediately, to change the way public servants do their jobs right now. Here are some of the ways digital transformation is transforming the way government works:
Enabling more effective strategies for fighting crime
Eliminating tedious tasks
Helping to assess the needs of the nation's most vulnerable populations
Simplifying the complexities of federal purchases
From fighting terrorists to serving vulnerable populations, data will be a crucial resource for confronting challenges. AI will be required to improve data access, availability, and quality because high-quality data is integral to operational performance and accuracy.
3. Becoming a digital business requires a rapid response to changing technologies and markets. 
According to an article by The Wall Street Journal, larger, older companies have been slow to embrace digital organizational practices. Only 26% of worldwide sales are digital, and only 30% of internal operations have undergone a critical digital transformation.
While many of these companies have deployed mobile apps, cloud computing, and data analytics and offer a variety of digital products and services, this is not enough. Success in the digital age requires the reliable operation of these offerings and the implementation technologies that anticipate and solve customers' problems.
So, what does a company need to transform into an agile digital business? Here are five essential building blocks of digital transformation:
Shared customer insights: knowledge of how digital technologies can meet customer demands
An operational backbone: standardized, integrated systems, processes, and data
A digital platform: a necessity to configure digital offerings
An accountability framework: one that balances autonomy and alignment
An external developer platform: digital components that are externally accessible
4. Many companies will fail to achieve sufficient digital transformation.
According to an article by Gartner, of the eighty-two percent of CEOs who have a digital transformation program underway, many currently have initiatives that may not be sufficiently deep. A sufficiently deep digital transformation program demands that business leaders involve all of their resources and consistently align them with the transformation objective. But many of these CEO's lack a business model of change necessary for a successful digital transformation. So, how can your enterprise be sure it is on track to achieve the digital transformation it needs to survive in the digital age?
Digital transformation success requires the dedication and focus of corporate governance, management, and execution.  It is essential to understand how digital forces will change your industry, be willing to think in terms of using digital to reinvent what your industry does and use this reinvention as the basis for your transformation model. An effective model of change will be able to establish the goals, set the specific targets, and determine the metrics required to help ensure your transformation succeeds.
Whether you work in government, agile manufacturing, or for an old and established enterprise, digital transformation is the future. And with the explosion of new data sources to monitor, contextualize, and act on, adopting AIOps sooner rather than later is a good journey to be on.
Just getting started with AIOps and want to learn more? Read the eBook, "Your Guide to Getting Started with AIOps">