Top 10 Steps Toward Successful Data-Driven IT Automation
We are at an interesting time in the evolution of ITOM. The scope and scale of capabilities, & ease of integration of today's tech give organizations the means to innovate & compete as never before.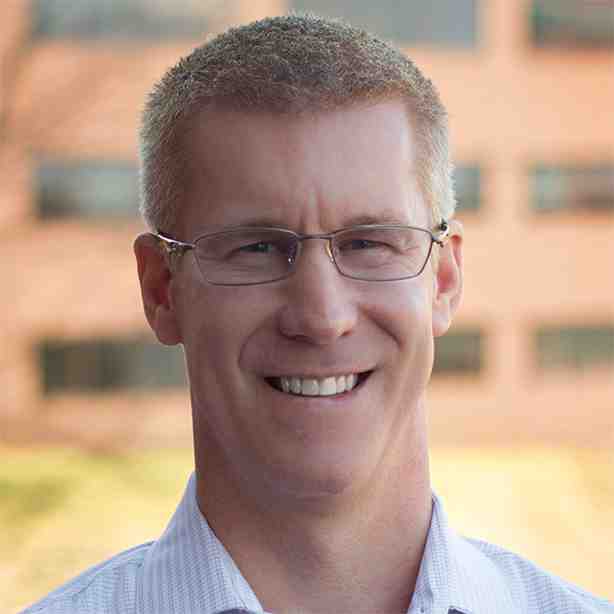 But for those responsible for managing IT operations, the irony is that the same tech that makes it easier for the rest of us to do our jobs means their jobs are made more difficult. That is changing thanks to the advent of better IT monitoring and management tools. Built with artificial intelligence and sophisticated analytics, these platforms put process automation in reach of ITOM teams hobbled by time-consuming drudgery.
Analyst group Enterprise Management Associates (EMA) examines the trend of adopting powerful, AI-driven platforms for monitoring and managing today's expansive, complex IT infrastructures, and for using analytics to streamline operations in a new report entitled "Data-Driven IT Automation: A Vision for the Modern CIO." The report details the pain points motivating CIOs to look into and adopt intelligent ITOM platforms such as AIOps, four typical use cases where adoption makes sense and outlines a ten-point roadmap for implementation.
Automation's Past and Future
The report's authors, Dennis Nils Drogseth and Dan Twing, open with a statement that hints at why some may be reluctant to examine and embrace IT automation when they write, "IT's adoption of automation in the past was largely ad hoc, an attempt to address specific issues and tasks one at a time."
You see, automating tasks in the past was possible, but it was only possible on a tactical level and was not scalable. Typically, someone on the IT operations team would identify a recurring problem and engineer a workaround that didn't so much fix the problem as it would suppress the symptom. Maybe there was an occasional configuration glitch affecting operations that someone found could be addressed by resetting a server, and so a process was written to automatically restart the server anytime the glitch occurred. The problem wasn't fixed, it was just kicked down the road.
Rather than escalate an incident report to find out why the glitch happened repeatedly, what the downstream implications might be, and determine how to fix the situation, it was easier to ignore the cause and remedy the effect. What's more, such fixes were rarely documented, and so the underlying problem became something of an IT game of 'chance'. That kind of automation is far from what is possible today, but it may be the experience that has biased some against a strategic investment in AIOps.
A Roadmap for Data-Driven Automation
EMA addresses that issue with a "step-by-step and stage-by-stage" framework for starting down the road of building an effective automation capability. It follows a logical progression that helps organizations to identify early, easy automation wins for ITOM. This approach makes sense since most organizations struggle with the cumulative effects of smaller problems that waste time and money, and undermine user and customer satisfaction.
EMA's ten steps are:

Steps 1-3 of EMA's roadmap are essential to building a foundation for IT process automation that is aligned with your organization's needs while making sure each step is based on existing practices consistent with current operations.
Steps 4-6 ensure that decisions made about plan implementation and future investments in technology are based on an objective analysis of needs and actual network performance. Starting small to effect attainable efficiencies and address known performance issues, then building incrementally to tackle higher-level tasks.
Steps 7-9 are easier to achieve when you are able to demonstrate practical value for those tasked with using and maintaining IT infrastructure and to show documented business value for decision-makers who can become champion advocates for a long-term, strategic automation program that saves money, keeps users and customers happy and supports the organization's business model.
Step 10 should come with a caveat. EMA has accurately captured the final phase of a positive feedback loop, but it is an oversimplification of the importance of working with experienced partners to ensure the planning and execution are worked out in advance. ScienceLogic runs a meticulous Clarity Workshop for organizations starting down their journey to automation that tests assumptions and sets specific goals and expectations. I'll discuss our Clarity Workshops in more detail in my next blog.
Start Small, Win Big
In our experience, we have seen organizations realize 60% in ROI in annual cost savings and 25% in tools cost savings. These are meaningful results that can give IT staff the opportunity to do more high-level tasks while showing the C-suite what their investments have achieved. And, ultimately, the data that is collected and analyzed will reveal new ways of improving processes and making better business decisions.
If you're struggling with understanding how to start down the path to IT automation, download a copy of the EMA report "Data-Driven IT Automation: A Vision for the Modern CIO" with our compliments.