ScienceLogic Celebrates the End of a Stellar Year with Strong Performance in Forrester Wave
ScienceLogic,
SL1,
Zebrium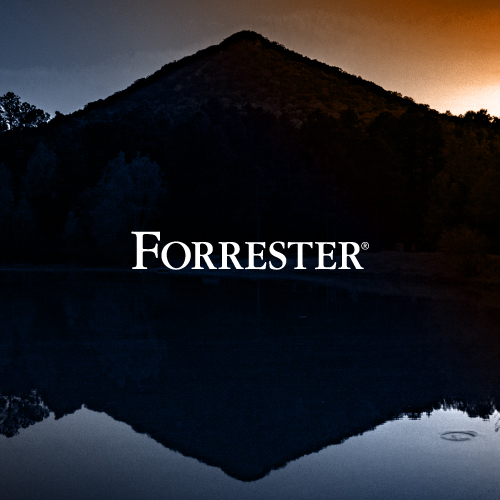 We are excited to announce that ScienceLogic has excelled in the Forrester Wave for AIOps again! We are proud to be named a Strong Performer this year—receiving the highest marks possible in the product vision, execution roadmap, performance, and automation and remediation criterion.
Our Chief Product Officer, Michael Nappi, spoke about this great news, our recent acquisition of Zebrium, and ScienceLogic's own journey to AIOps.
I am thrilled to be here with you today and share our latest results from the Forrester Wave for AIOps. And once again, ScienceLogic has been recognized as a leader. This is additional ratification of our strategy that we've been advancing for the past five years to really revolutionize how IT operations is done in enterprises all over the world.
See, Contextualize, & Act: Our Vision of AIOps
And core tenets of our vision around AIOps include the following:
First, you can't manage what you don't understand. And our platform enables you to see and understand what's going on in the IT estate.
The second major pillar is around contextualize or understanding, and this is where we apply machine learning to all the data that we collect to bubble up insights automatically around what's going on in the environment and what is the highest priority—enabling you to focus on the things that matter the most to the business.
And finally, act which is about automation. Once you have an insight, we believe it's imperative that you're able to easily take action on that insight. And that often means driving automation against the environment to either remediate the issue or optimize the service.
"We invested in ScienceLogic with the goal of capitalizing on the combination of service-centric monitoring and visibility across hybrid infrastructure along with advanced automation capabilities to enable us to drive operational efficiencies at scale, and deliver the experiences desired by customers and employees at 600+ stores spread across the U.S."
–Casey Bookout, Director of Infrastructure Services, Love's Travel & Truck Stops


ScienceLogic's Automation and Service-Centric View Resonates with Forrester
I'm proud that the synthesizing of our vision can be seen in the report—with Forrester giving us the highest possible marks around product, vision, and execution. We also got the top ranking across all vendors for automation and remediation.
Another thing that I was really excited about from the Forrester Wave analysis is that our service-centric message is really resonating with them. Just the increasing complexity of IT is really driving this higher order abstraction around services, managing the estate through a services lens.
Think of it as managing the forests instead of the trees and services have the additional benefit of showing how IT is delivering benefit back to the business. It's a hugely powerful metaphor and it's something that we're continuing to drive in our platform –making it easier for our customers to realize this service-centric vision.
ScienceLogic's Zebrium Acquisition Extends AIOps with Automated Root Cause Analysis
The other thing that I want to call out, is that we are thrilled about the acquisition we announced in October of Zebrium. Zebrium had a very narrow focus, which is around using the exhaust that comes out of cloud native applications, specifically logs, and getting very laser focused on using machine learning to understand the root cause of issues with modern applications by inspecting those logs. Zebrium has some very compelling techniques for rapidly understanding root cause with very little training required.
Gone are the days where you have to spend days or weeks or months training an AI model, instead we've seen results from Zebrium in day one just by going over the logs to rapidly inspect and understand what's going on with the application.
As we head into 2023, we're really excited to take the assets we've already built up in ScienceLogic that are very accurately reviewed and talked about as part of the Forrester Wave report. And augmenting these with the Zebrium IP that we've recently acquired to deliver, we believe, game-changing capabilities in the year ahead in the world of AIOps.
On behalf of all of ScienceLogic, we're really excited about working with all of our customers next year. Happy holidays and thank you.
Read the 2022 Forrester Wave for AIOps»