ScienceLogic Celebrates 20 Years of Innovation
A festive in-person and online event marks 20 years of groundbreaking innovation at ScienceLogic by celebrating the people who make it all happen.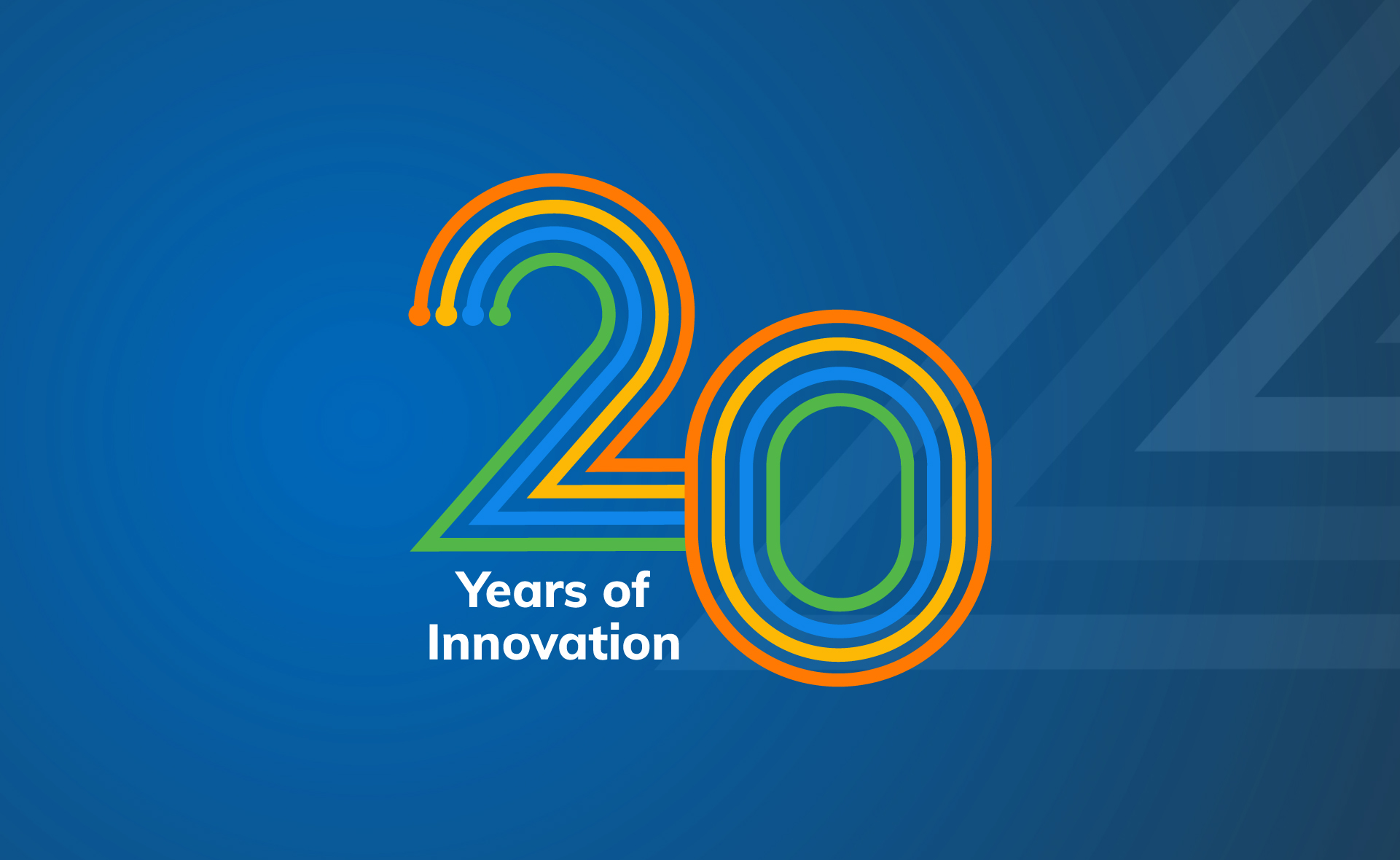 Earlier this month, we hosted an event for employees, customers and partners at our headquarters in Reston, VA to mark 20 years of ScienceLogic innovation. Attendees enjoyed catered food and drinks, along with festive attractions that included a photo booth, a caricature artist, ScienceLogic swag, and the day-long SL20 Livestream panel discussion. Moderated by CMO Tina McNulty, co-founders Dave Link and Richard Chart shared some of their favorite memories, looking back at two decades of ScienceLogic's success as a pioneering software and services provider.
Along with Christopher Cordray as a third co-founder, Dave and Richard launched ScienceLogic back in 2003 with an innovative multi-tenancy model – unique in its ability to let customers get complete visibility and manage their infrastructure with a single service provider. Dave and Richard's personal recollections brought this origin story to vivid life with first-hand accounts of the 80+ hour weeks, non-stop development cycles and dogged pursuit of patents that marked the company's first few years.
"The early days were really hard getting over the hump, all the uncertainty of building something that wasn't available in the market and doing it with a shoestring budget," Dave explained to the panel audience in the room and those joining online. "We just had this sheer force of will and determination that we knew we knew a better way."
"We really had to hustle and get our patent applications in for the things that we thought were novel, and get all the things done that we felt were the underpinnings of a strong foundation for a business," added Richard, "It probably took 14 or 15 months just to build the first version of the product." The hard work paid off as public and private sector customers alike realized the value and signed on as clients. By 2008, ScienceLogic was posting nearly $6 million in annual revenue and had made Inc. Magazine's list of Top 100 IT Services Companies and its list of America's 500 Fastest Growing Private Companies.
A snowball effect of visibility and VC investment further propelled the company's growth, including more than $15 million in Series A funding from New Enterprise Associates in 2010; another $15 million in 2012 from Intel Capital; and $43 million in Goldman Sachs-led Series D funding in 2015. ScienceLogic also acquired Restorepoint Ltd, Zebrium, Inc. and AppFirst, Inc. as subsidiaries and expanded globally to today's network of seven major corporate locations spread across four continents.
All these accomplishments were made possible by the dedicated people who make up the ScienceLogic team. In the SL20 Livestream recollections and throughout all the day's events, the overarching message was one of gratitude to the ScienceLogic community; congratulations for a job well done over the past two decades; and enthusiasm for the innovation that lies ahead as ScienceLogic continues to thrive as a business!