News Roundup, December 11, 2020: What's Happening in AIOps, ITOps, and IT Monitoring
Today, Friday December 11 is National App Day, a day created to encourage us to explore all of the possibilities apps afford us.
AIOps,
Cloud,
ITOM,
ITOps

So, finish up ordering your lunch on UberEats, tell your group in Among Us that the guy in purple is the Imposter, and let's explore all of the possibilities that apps afford us by going through the latest in AIOps,  ITOps, and IT infrastructure monitoring.
1. What does exceptional customer service look like in a post-COVID world? Empathetic.
In this article in CMS WiRE,  that from the perspective of a customer service representative, empathy is the most important quality they can have. "Having a sense of understanding for when a customer is having difficulty purchasing or utilizing a company's product and being able to address these concerns quickly with a sense of empathy, is only going to help build brand awareness and allow for repeat customers," said Raj Patnam, VP of global solutions at ScienceLogic.
Because the COVID-19 pandemic shifted consumers to online shopping, it forced brands to become more competitive in order to remain operational. Creating a positive emotional connection with customers is essential, and that brands are able to build such a connection by gaining a deeper understanding of them, delivering for them when they need it the most, and being consistent and reliable.
With the shift to online shopping came a sense of immediacy that extended to customer service inquiries. Online brands do not operate on a 9-5 shift Monday through Friday, but rather, they are open 24 hours a day, 365 days a year. Customers may be ordering from a brand at 3 in the morning, and if so, they expect customer service staff to be on hand to respond to any inquiries they have.
"If you take a bank, for example, a banking customer for ScienceLogic has to provide us 365-degree access towards their infrastructure service to ensure that ScienceLogic can alert them when problems happen. That is because when a customer gets to the bank's ATM and is unable to retrieve their money, someone needs to be on-call to help resolve this issue so that the customer isn't left without service and is dissatisfied," said Patnam.
2. Applying AIOps will eventually become critical in cloud-native environments.
In this article in Container Journal, adoption of agile development practices and cloud-native architectures are changing the way organizations build and deliver applications. Applications are no longer written but assembled using a plethora of independent services and components that interact via APIs. For most organizations, the deployment of new services is happening so quickly that supporting operations and security teams have not yet had the time to see the long-term impact of these strategies nor develop best practices for managing.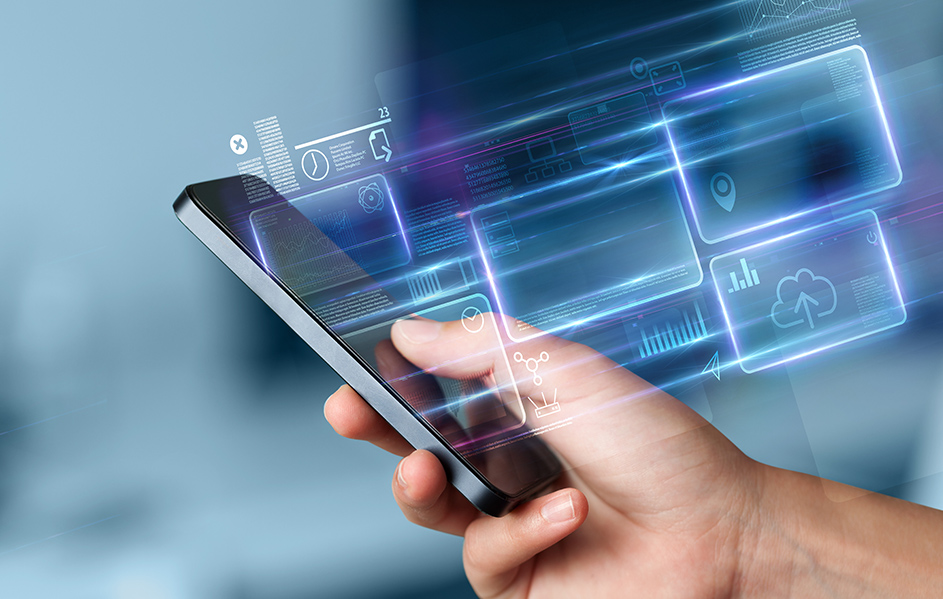 Dealing with new levels of complexity will require new ways of thinking that simplify and make the management of application services more concrete. Organizations will need to operationalize how they manage all the parts and pieces and they will need to do it in a way that is scalable, doesn't throttle back new innovation and also addresses regulatory and compliance concerns.
Applying AIOps will eventually become critical in cloud-native environments, since supporting compliance teams will have little to no chance of keeping up with the volume of new packages being created and delivered as more and more applications are developed and deployed. Each service will need to be serialized, indexed and version controlled. Only then can AIOps approaches be applied. Getting there will require a disciplined strategy that reaches across teams, technologies and environments.
3. SD-WAN needs a dose of AIOps to deliver automation.
According to this article in Network World, SD-WAN decouples the control aspect of a network from the hardware to create a virtualized network overlay, while AIOps applies machine learning and data analytics to IT operations to automate processes. The convergence of the two – a.k.a. AI-driven WAN – promises to usher in a new era of WAN networking that enables IT to go beyond optimizing network and application experiences to delivering the best experiences to individual users.
AIOps is key to the evolution of SD-WAN, bringing much-needed automation and insight to a critical part of the network. However, AI-driven WANs cannot be deployed in a vacuum and must go beyond the network to deliver meaningful insight (and actions) at the application and user level. This not only leads to a better performing and lower cost network but also ensures user productivity and customer service remain high.
4. AIOps will be trending in 2021.
According to TechBeacon, there are six key trends IT decision-makers should guild their AIOps strategies in 2021:
Expect more AIOps hype—and confusion.
As often happens with technical terms that gain marketing buzz, AIOps can be defined in different and often self-serving ways. In the DEJ study, 64% of respondents found the AIOps solutions landscape "confusing."
AIOps will prove useful for security.
The potential for AIOps to extend its reach into the cybersecurity realm has been on the horizon for years, but 2021 will be the year that potential becomes reality. By bridging the gap between IT operations and security operations, AIOps will further boost system uptime and reliability, said David Linthicum, chief cloud strategy officer at Deloitte Consulting.
Tool vendors will consolidate.
As the AIOps market gets more crowded, a shakeout is coming. One dynamic fueling consolidation could be that large providers of traditional monitoring tools want to add AIOps capabilities to their products if they haven't done so already, making the smaller, pure-play AIOps players an acquisition target.
DevOps pros will embrace AIOps.
AIOps has been aimed primarily at IT operators, but its appeal has progressively widened to DevOps teams, which need advanced tools to monitor their complex environments and the raw, granular, and extensive observability data—logs, metrics, traces—that they generate.
Automation capabilities will broaden.
Automation has been a core capability of AIOps offerings from the get-go, but automation can take many different forms. While AIOps offerings aren't at the stage where human intervention has been fully eradicated, expect to see advances in this area in 2021.
The use of collective intelligence will deepen.
Another important trend to watch is collective intelligence, wherein an AIOps vendor analyzes in aggregate all the monitoring data from its customers to identify overall trends that it can share with everyone.
Just getting started with AIOps and want to learn more? Read the eBook, "Your Guide to Getting Started with AIOps">