IBM Think 2020 Perspective: AIOps & Hybrid Cloud Support IT Resiliency & Transformation
Watson AIOps headlined IBM Think 2020, along with solutions for open standard hybrid cloud computing, both topics where ScienceLogic aligns with IBM strategy and within IBM Services solutions.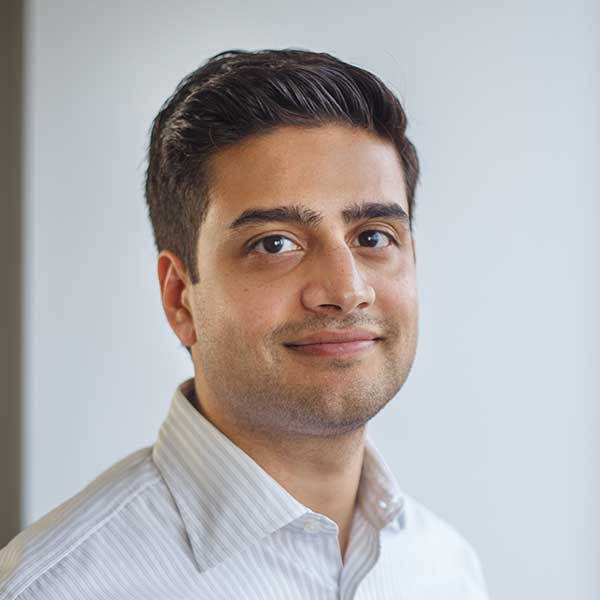 In April 2019, ScienceLogic was honored to host Maheswaran Surendra, VP & CTO for Automation, IBM Global Technology Services (GTS), as a keynote speaker in our customer conference Symposium. Since that time, IBM GTS selected ScienceLogic's SL1 platform as a standard component for modernizing IT operations management (ITOM) within IBM's Multicloud Management Services (MCMS) portfolio.
Surendra's keynote focused on advanced analytics for IT operations, and he shared the tremendous depth and breadth of IBM Services Platform with Watson. He also talked about the implications of using intelligence to unleash the power of data to transform the modern enterprise through ITOM and automation. Neither Surendra, nor anyone in the room that day, could have anticipated the challenges we would be facing a year later, and how that vision would come into play.
New World, New Demands 
Fast-forward to May 2020: There is a global pandemic; organizations suddenly find themselves demanding more of enterprise IT; employees are working remotely; and customers and partners require service, support, and reliability under unprecedented conditions and constraints. And IBM's annual Think conference convenes as a virtual event with 80,000 participants clamoring for insights that will help them address the technology challenges that have exponentially unfolded.
AIOps and Hybrid Cloud
New IBM CEO Arvind Krishna opened Think by sharing his vision for new and essential platforms for the future of enterprise technology, infused with the trust and values IBM clients know and expect. Watson AIOps headlined, along with a tech preview of IBM Cloud Satellite designed to leverage 5G with edge computing, and acceleration services for application modernization. The news demonstrated the company's commitment to invest their message with substance, and to help customers build IT resiliency for their needs today as well as to support enterprise recovery with IT transformation.
Watson AIOps
ScienceLogic saw the announcements as an alignment point for our relationship with IBM Services. Today, as part of the IBM MCMS, ScienceLogic's SL1 platform can be integrated to share information with IBM Services Platform with Watson. This supports the company's work within large, complex enterprises that find themselves grappling with an overwhelming amount of event and performance data that is necessary to maintaining operational efficiency and reliability, but that can be counterproductive without complete, contextual visibility across the enterprise.
Within IBM MCMS, SL1 instruments traditional on-premises and modern cloud workloads to form the basis of SL1's context-rich operational data lake. SL1 builds the data lake by capturing data along with dynamic relationships, dependencies, groupings, behaviors, and ownership across devices, applications, business services, and between infrastructures and networks.
IBM's Commitment to Hybrid Cloud
What stood out clearly in the series of announcements was IBM's commitment to a unified platform for hybrid cloud environments, and to deploy enterprise applications across the data center, public cloud, and edge computing. Krishna painted a substantive picture: through its Red Hat acquisition, IBM now provides customers with a single business platform for hybrid cloud computing on an open, multicloud, horizontal infrastructure and application platform based on RHEL, OpenShift, and Ansible.
Architecture Built for Change
In his Think keynote, IBM President Jim Whitehurst delivered a clear-eyed view of the enterprise's need for flexibility to move workloads between on-premises private and public clouds, as well as engage in edge computing and modernize applications. The need is for a horizontal platform that allows you to consume innovation on a platform without lock-in. This point is vital at a time when CIOs are feeling pressure to make decisions on compressed schedules. A true hybrid strategy–to manage, secure, and ingest business data from anywhere—requires open architectures based on open standards.
IBM with Red Hat RHEL, OpenShift, and Ansible, have a platform that runs across any of the major cloud providers, is fully consistent with a private cloud and virtualization approach, and also supports edge computing even as early adopters integrate that emerging tech as an extension of the data center.
Monitoring Hybrid Cloud with ScienceLogic
Designed for monitoring and event management from a single platform and using PowerPacks to broaden the ecosystem of technologies monitored and managed, SL1 is ideally suited to this open architecture. The speed and volume of data and events ITOM systems must manage is growing exponentially. SL1 brings all this information from these heterogenous technologies into a common data model at the time of ingestion. That integration allows SL1 to conduct deep analytics with a clean data feed from the start, resulting in a faster time to value for new technology investments—a critical benefit for organizations accelerating IT refreshes prompted under the cloud of a global pandemic.
Within IBM Services, SL1 enables ITOM tools modernization, consolidating the tool sets necessary to monitor a complex, cloud-forward enterprise and lower the overall cost of operation by retiring redundant and outdated legacy tools, achieving more efficient processes, and delivering more reliable services. Once installed, integrating the data lake with complementary tools like Ansible and Netcool means raw data can be analyzed with SL1, a powerful platform within an IBM ecosystem enabling various IBM AI solutions for root-cause analysis, enrichment, and remediation.
Capabilities That Keep Pace
These capabilities are vital for establishing ongoing ITOM capabilities capable of keeping pace with today's complex, ephemeral multicloud environments, and of supporting ongoing innovation and expansion of critical infrastructure. But they are also necessary to ensuring that the changes organizations need in order to bring their capabilities up to the demands of today's work environment can happen quickly and efficiently.
Throughout the conference, IBM demonstrated why, for more than a century, organizations have put their trust in "Big Blue." ScienceLogic shares this responsibility of maintaining the same high standards of service and performance for all our customers and partners.
If you would like more information, we invite you to contact our GSI Partner Team and explore how we can accelerate time to value for your organization's cloud journey.