Eliminate Network Blind Spots with SL1 and Restorepoint
ScienceLogic customers are well-aware of the challenges inherent with the growing complexity of their IT infrastructures. That's why you're making investments in digital transformation and adopted SL1 as your AIOps platform of choice for your IT operations monitoring and management strategy.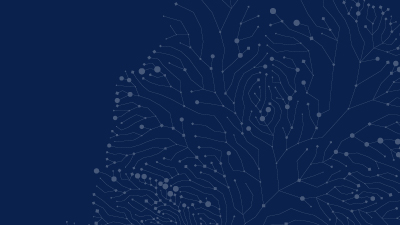 We are proud of the trust you've placed in us, and we recognize that, as hyperconnectivity continues to increase at a frenetic pace, there are opportunities to drive further improvements in IT operations efficiency. That is why we continue to invest in our own abilities to deliver increasingly higher levels of performance for you—and your end-clients.
Those improvements are reflected in our core SL1 platform, and in our growing network of partnerships and integrations with vendors and tools you rely on. They are also evident in the investments we're making in the acquisition of complementary technologies that allow us to transcend incremental gains and deliver major ITOM improvements. That is why we purchased network resilience vendor Restorepoint last September.
As a ScienceLogic customer, you may be wondering, "What does that mean for me?"
Taking the Pressure Off
Interoperability is a key characteristic of the processes that drive IT operations, and as operational silos come down, interoperability will describe the way formerly siloed IT teams function as well. Network operations, IT operations, security operations, dev operations, and more, converging and working in concert to solve—and avoid—problems particular to their mission.
Because digital transformation is putting increased pressure on IT teams, with greater reliance on technology and a heterogenous mix of devices, services, applications, infrastructures, and digital partnerships; network health, availability, and risk (HAR) are priority one. Nothing works without the network, after all. ScienceLogic specializes in delivering visibility and unifying the data that enable contextual analysis to assess and maintain optimal HAR. And with Restorepoint, SL1 can now see deeper into the network to address the challenges present in today's modern network environments.
For example, the SL1 platform excels at correlating performance events, changes, and anomalies within a service context. If a network configuration changes, Restorepoint not only tracks the change but captures a backup of the original configuration, so if the change negatively impacts service performance, not only do you know about the change and its impact, but you can quickly restore the configuration to it's prior (backup) state.
Restorepoint: Improving Core Network Operations Functions
Our acquisition of Restorepoint addresses three core areas of network operations that complement the foundational IT operations functions that SL1 excels at. These are:
Network Configuration Backup and Recovery — Because Restorepoint is a multi-vendor network configuration backup and recovery appliance (virtual or hardware), it facilitates centralized, point-and-click backup of network devices from more than 100 vendors. That simple capability alone saves IT teams hours of effort in recovering from outages or misconfigurations.
Network Compliance Auditing — In Restorepoint, compliance auditing covers things like change detection to ensure that unexpected changes are logged and notified, analyzed, and either approved or restored to their required settings. Compliance auditing also plays a role in reconciling written policy with policy execution, as well as conducting and recording regular, automated state-based checks.
Network Change Automation — Even routine changes, such as device password updates, present a challenge and open the door to the risk of error. By automating their execution, Restorepoint enables simple bulk changes to ensure that they are timely and accurate. The larger the enterprise, the larger the gains.
How Does SL1 Work With Restorepoint?
The combined capabilities of SL1 and Restorepoint are described through four use cases that demonstrate the way the integration complements ScienceLogic's goal of maximizing the efficiency and HAR of an organization's IT estate.
Unified, Consistent Network Device Onboarding — By automatically discovering and populating new network devices in SL1 with Restorepoint, you can maintain data consistency and avoid manual reconciliation. At the same time, you can use Restorepoint to enforce consistent baseline configurations for better governance, risk, and compliance (GRC).
Assess Service Impact — Feed network backup failures, changes, and compliance violations from Restorepoint into SL1 Behavioral Correlation for faster service impact assessment and noise reduction.
Accelerate Troubleshooting & Remediation — By automatically enriching events and tickets with configuration change data, SL1 provides immediate insight into changes that may be impacting service health, and allows you to quickly perform deeper problem analysis and remediation, by directly accessing devices in Restorepoint from SL1.
Automate Ticketing & Routing — Automatically create, enrich, and route service desk tickets with diagnostic information from Restorepoint and SL1 for faster incident resolution.
Today's enterprise IT teams must reflect the integrated operations they need from their IT infrastructure. ScienceLogic + Restorepoint makes that possible. If you'd like more detailed information about how that can happen, check out our latest webinar, "Eliminate Network Blind Spots with SL1 and Restorepoint," which includes live demonstrations of how these combined, core capabilities translate to rapid breach response and mitigation, MTTR minimization, and compliance management. And as always, feel free to reach out to your customer success engineer for any questions you might have.
Learn more about network configuration and change management>