CES EDGE23: Building a Culture of Change, Are You Willing & Able?
by Erik Rudin, Vice President of Technical Alliances & Ecosystems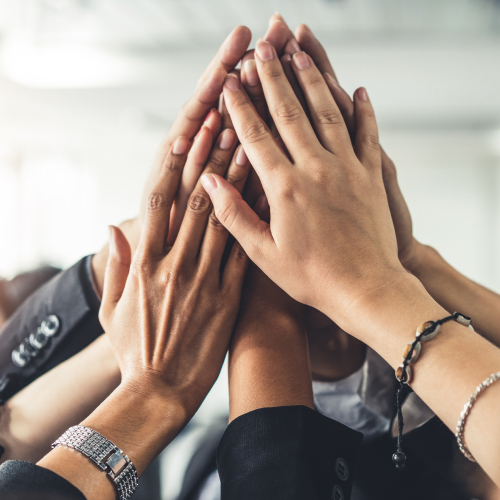 2023 started with a boost of positive energy after attending my first CES EDGE23 federal event sponsored by the GBEF (Government Business Executive Forum). As a sponsor of this year's EDGE23 conference, I represented ScienceLogic as a co-moderator to a very relevant and thoughtful executive round table on navigating the challenges associated with 'Continuous IT Modernization'. Joining me on the panel were an esteemed group of IT federal professionals who are recognized by their agencies, departments, and companies as leaders in technology transformation. 
Our 90-minute collaborative discussion was extremely informative and validated what we are seeing in the IT market: leadership teams are challenged by the disruption caused by technology modernization and the lagging rapid process change which impacts adoption in process and technology modernization. The focus and narrative have shifted away from the technology discussion to helping organizations and people build a sustainable culture of change as a key element to mission success. 
Below are some key takeaways and insights gathered in Las Vegas during the IT Modernization executive round table on this subject. 
Takeaway #1: Cultural Gaps & Blockers
We started our conversation focusing on the key aspects of team and group culture that surround transforming IT modernization projects into a sustaining adoption state. There was consensus with the panel that addressing the culture gaps and blockers early in the project was a key leadership challenge. 
As an example, a CTO of a civilian Government agency shared his recent technology project which uses a mobile application to help accelerate agency processes. The U.S. Government is using mobile and cloud technology to help scale legacy systems and processes and address a broader group of users that require federal services. As a CTO, his agency needs to manage billions of data transactions, improve user experiences, and protect our country's best interests around national security. To get his team's continued buy-in, he is building a culture of innovation around data, cloud architectures, mobility, and AIOps. 
The challenge is how to create incentives and motivate your workforce to embrace these new technologies and maintain project momentum. Part of the solution requires creating an innovation culture whilst focusing on the benefits and outcomes of modernization. That concept was also supported by another Deputy CIO on the panel from another agency. Her team embraced a 'No U Turns' concept to help focus her team on the end state and not fall back to their legacy tools or processes. There are many ways these leaders are developing a new culture and team mindset which is an area that ScienceLogic is also exploring as an enabling technology partner.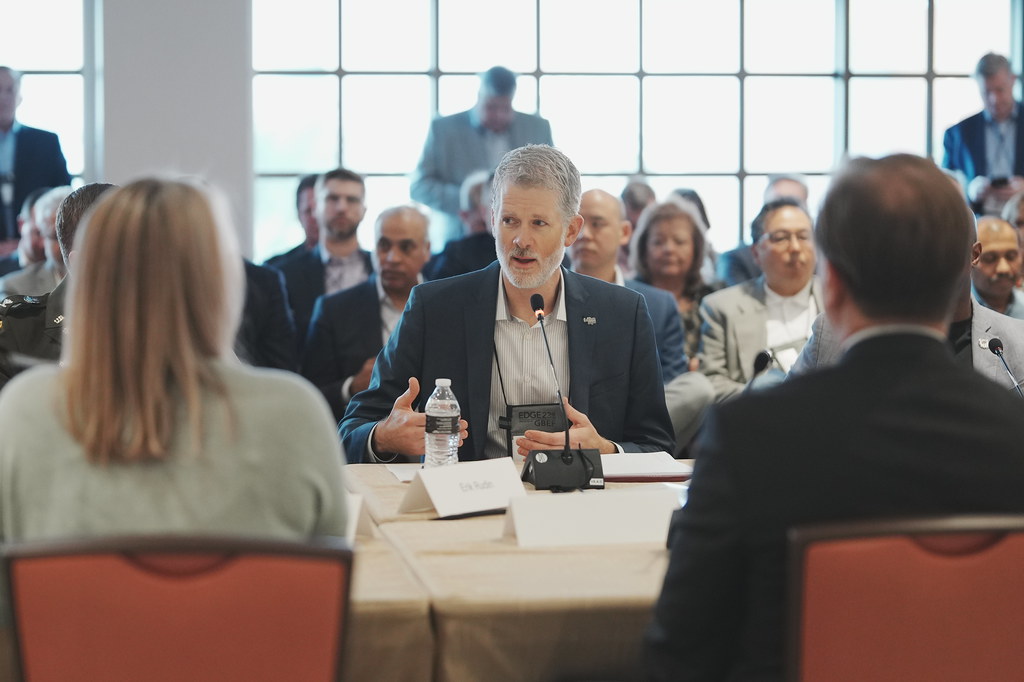 Takeaway #2: Finding the Best Talent for Long-Term Success
Another key panel topic was on identifying and attracting the necessary talent and personnel that are so essential for long-term project success. During this discussion, we fielded many suggestions from the 150+ session attendees who were piling into the standing-only room. We had a consensus on the prospect of starting the talent acquisition process very early. As an industry, we must create IT and tech job opportunities and incentives starting at the high school level and into college and universities. A participating Chief Data Officer suggested that 'willing and able' military recruits must also address the need for technologists that embrace innovation as the best ideas are coming from the next generation of knowledge workers. That also includes targeting individuals with design thinking aligned with improved customer experiences and are excellent listeners according to a government agency Chief Experience Officer, the panel aligned with 'curiosity' as a key hiring attribute for strategic technology initiatives. We also agreed that 'upskilling' our existing labor force will be a key priority into 2023. 
Takeaway #3: Artificial Intelligence + Machine Learning = Mission Achievement
Lastly, there was a recognition from the panel that technology disruption in the federal community is happening now and will continue to accelerate. As technology leaders, we must focus on the targeted use cases and outcomes if we want to have a lasting effect on mission achievement. Leveraging AI and ML is recognized as a national security success factor in today's modern threat landscape. Data, analytics, and automation will play an oversized role in future transformation projects. 
As a department CIO at an agency stated: "we need everyone to lean in if you think we are doing something wrong" and "tell us how we can improve". Being open to feedback is a critical part to having an innovation culture. Failing fast and taking chances with the 'new normal' is only going to make us stronger. People are naturally resistant to change therefore, it will take a collective effort to help change our respective mindsets as we also modernize our systems and processes. 
If you have additional thoughts to contribute to the subject of 'Building a Sustaining Culture of Change' within your organization, please reach out to me on social media and let's engage. We aim to gather and share the best practices and insights on managing rapid change through your transformation journeys.