AIOps, ITOps, and IT Monitoring 2020 Predictions
Tomorrow marks the Winter Solstice, the first day of winter, and the shortest day of the year in the northern hemisphere. Sleep in, if you can—the next day will be longer.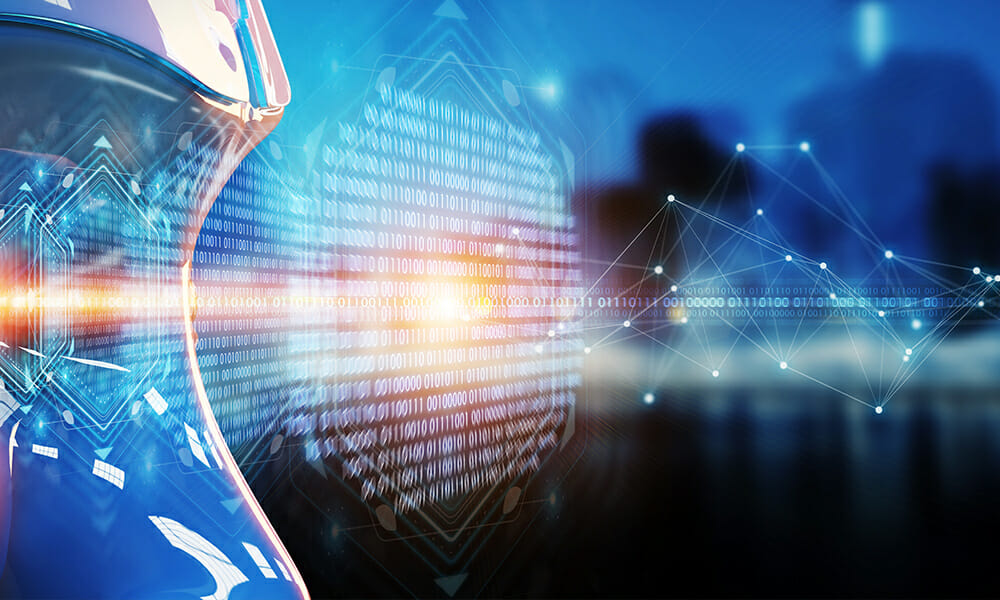 And when you awaken, you can be greeted by our roundup of predictions for the world of ITOps, AIOps, and IT monitoring with a blog devoted to tech experts' visions for 2020. Hopefully, everything we expect for 2020 will be good news, but even if expectations present challenges, remember that's what makes life interesting.
1. Gartner predicts ten technology trends for 2020.
SD Times article reported that Gartner revealed its top 10 strategic technology trends for the next year at its IT Symposium/Xpo 2019 conference in Orlando.
Hyper-automation. We can expect to see the automation of tasks using advanced technologies such as artificial intelligence and machine learning.
Multi-experience. The future movement will be to people-literate technology vs. just technology-literate people.
The democratization of expertise. Technology will be created to provide users with easy access to technical or business expertise without going through extensive and costly training.
Human augmentation. Technology will be implemented that enhances human cognitive and physical experiences.
Transparency and traceability. This trend will focus on ethics, integrity, openness, accountability, competence, and consistency.
The empowered edge. Edge computing will become a dominant factor across virtually all industries and use cases as the edge is empowered with increasingly more sophisticated and specialized compute resources and more data storage.
Distributed cloud. The distribution of public cloud services to locations outside the cloud provider's physical data center, but which are still controlled by the provider, will become an increasing trend.
Autonomous things. Drones, robots, ships, appliances, and other autonomous things are expected to evolve from controlled environments to open public spaces.
Practical blockchain. Blockchain will continue to develop and is expected to go from experimental to fully scalable by 2023.
AI security. It will be increasingly imperative to protect AI-powered systems, leverage AI to enhance security defense, and anticipate the criminal use of AI by attackers.
2. Forrester predicts far-reaching change.
With the sweep and power of digital transformation come some critical issues.  An MSP Hub article reported that Forrester predicted three areas of concern:
Automation, AI, and robotics Automation. AI and robotics will be implemented deeper into organizations, becoming more a part of the customer experience and IT operations.
Enterprise data strategies. An enterprise data strategy continues to be a top initiative for executives, who quite rightly regard it as being critical in unlocking a firm's digital transformation.
Automation and humans. Automation will replace human tasks, though not humans themselves. True leaders will focus on investing in prepping employees to adapt to the changing of workforce dynamics that successfully
3. Tech Beacon predicts the role of AIOps will evolve and expand.
According to an article by Tech Beacon, AIOps will evolve to more of a tech-enabling category. Here are highlights of what to expect.
AIOps and application development. The most significant developmental focus in 2020 will include APM, security, cloud, DevOps, and ITSM.
AIOps and noise reduction. AIOps will become the go-to approach to look for anomalies within a lot of data and better manage events such as network outages or delays.
DevOps plus AIOps. AIOps will provide DevOps with tools and visibility to maintain responsibility for their components.
AIOps and tools modernization. Digital transformation, the adoption of AIOps, and tools modernization will help drive the break-down of organizational silos.
4. JaxEnter predicts AIOps platforms will become centralized, and centralizing.
According to an article written by JaxEnter, AIOps will not only become the central platform for an organization but will drive a shift to centralization throughout the organization. Here's how they predict that will play out.
Centralized platforms. The deployment of AIOps functionality will migrate to an approach that delivers all algorithmic functions from a logically centralized platform.
Integrated signals. AIOps technology will integrate signals coming in from different sources and make sense of them to ensure that these signals get to the right community of agents, both automated and human.
ITIL The delivery of AIOps as a logically centralized architecture will become even more necessary as enterprises transition from ITIL3 to ITIL 4.
5. ChannelE2E makes interesting predictions, especially for MSPs.
An article by ChannelE2E predicted four important trends for MSPs to be aware of in the coming year. Clearly, MSPs will become increasingly important to the digital landscape and the future of IT. Here's what to expect:
Growth and new players. MSP growth is expected to continue, with the further expectation that non-traditional players will also be getting into the MSP space.
Security. Security programs will become a priority for MSPs, ensuring they secure their own tech so they can fully cover their clients.
Monitoring and automation. To monitor the sheer volume of data coming in in 2020, automation will be an increasingly necessary part of the MSP integration platform.
Automation and growth. Automation will continue to grow in importance. Automation will also become necessary to address the explosion of large-scale repetitive actions that will come along with the increasing demand of the marketplace.
6. Tech Republic predicts trends across DesignOps, AppDev, AI, IoT, and 5G.
An article from Tech Republic predicts trends in new devices, styles of application development, and delivery. These trends will influence the way companies interact with tech and how tech interacts with consumers.
Holistic consumer experiences. Consumers are increasingly looking for a holistic experience when they buy as opposed to simply choosing the best product. In the next year, companies will evolve their process and work with designers and developers to create a cohesive vision for the user experience.
IoT devices. IoT devices will continue to be the rage, with manufacturers putting chips in almost every household appliance or tool they make.
AIOps is the next wave of innovation and overlooking this opportunity will pose a threat to economic survival. Even companies without any previous technology expertise will begin to adopt AIOps.
Mobile communications on 5G. Wireless network capacity has doubled every three years No other technology will have a more significant effect on mobile communications in 2020 than 5G, which has already rolled out in some areas but will see greater adoption next year.
While this blog focuses on predictions for 2020, remember the future of IT isn't coming in 11 days, it's already here. Whether you work for an enterprise, MSP, or government agency, the time for digital transformation is now—and adopting AIOps sooner rather than later is the right journey to be on.
Can't get enough predictions for 2020? Register for this webinar»