This three-part series honors some of our most progressive customers and how they've innovated on the ScienceLogic platform. Awards were recently given out at Symposium, ScienceLogic's annual user conference.
Our final customer innovation award went to Byte—a system integrator specializing in the design, delivery, and management of customers' IT environments. They also offer a cloud-based service offering known as OneSpace.
The Challenge: Ensure Connectivity and Deliver Predictability to Customers at All Times
Byte needed a solution that wouldn't limit customers' ability to connect to their environments—meaning no issues of when, where, and on which devices customers want to use. "It is really critical for us to monitor availability to make sure services are available to users and they can connect to the environment without an issue," said Pouya Houshandehfar, OneSpace Subject Matter Expert at Byte.
Byte needed full visibility into each customer's services in a single pane of glass. Their goal was to proactively monitor the virtual desktop infrastructures (VDIs) and the environment to prevent future events/incidents from happening.
How ScienceLogic Helped Byte Become More Proactive in VDI Monitoring
Each VDI can support numerous users, but too many users cause bottlenecks. It was difficult to monitor the status of each VDI until they worked with ScienceLogic to create a new PowerPack to run a script to see metrics like how many VDIs are unregistered or are currently receiving maintenance or waiting for a reboot.
"Using ScienceLogic and their PowerPacks, we could customize dashboards and even create new PowerPacks to collect all the necessary information," said Bob Ahmadi, Tools and Automation Team Lead at Byte. They instantly monitor the number of users connected to the VDI and the levels of memory and CPU usage. If any of these metrics go up, ScienceLogic sends Byte an alert which is integrated into their ticketing system. Then, engineers can quickly find the problem and resolve it.
Customer Impact: Visualization Prevents Problems
Byte now monitors customer environments at the proactive level they strived to achieve. They prevent more incidents from occurring and manage any incidents in the timeliest manner.
"The implementation of ScienceLogic has allowed us to get down deep and visualize our customers' environments and manage them as a service. We can proactively predict problems and remediate them very quickly," said David Groupner, Head of Managed Services at Byte.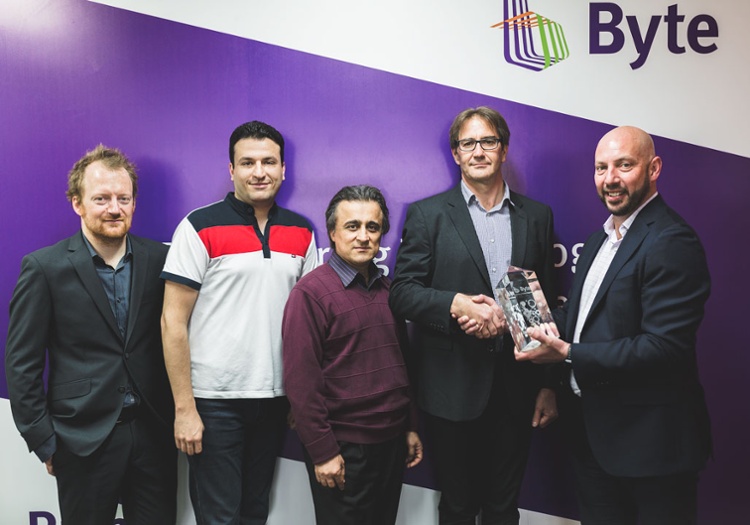 Hear more about Byte's story by watching this video.
Read Part 1 of our customer showcase series here.
Read Part 2 of our customer showcase series here.