News Roundup, October 16, 2020: What's Happening in AIOps, ITOps, and IT Monitoring
On this day in 1987, 18-month-old "Baby Jessica" McClure was rescued 58 hours after falling 22 feet into a well shaft in Midland, Texas.
AIOps,
Cloud,
ITOM,
Monitoring

Because her rescue proved to be much more difficult than first anticipated, the Midland Fire and Police Department had to rely on the new technology of waterjet cutting to cut through the hard rock around the well. And speaking of using modern technology to solve major problems, here's latest in AIOps,  ITOps, and IT infrastructure monitoring.
1. Government agencies should implement AIOps to satisfy citizens' expectations.
According to this article in GCN, citizens expect government agencies to protect their data and operations from external threats. But three quarters of the federal technology budget is spent on operations and maintenance for legacy systems, which means citizens are not benefiting from the efficiencies that come from new technologies powered by artificial intelligence (AI) and machine learning (ML).
To design a digital experience that matches citizen expectations, enterprise IT must move from a back-office support function into a strategic catalyst that unlocks value and enhances public-sector safety and productivity. For any government agency; digital transformation can be achieved by integrating AIOps, which leverages big data, advanced analytics and ML to enhance and automate IT operations and monitoring.
As technology becomes a driver of value, so the role of a CIO evolves from a passive manager of technical delivery to an agent of change. CIOs should begin by performing a holistic review of their enterprise IT ecosystem and identifying the use cases that will advance the agency's mission, such as anomaly detection to enhance transparency, noise reduction to leverage transparency into insights and activities informed by insights that proactively remediates issues.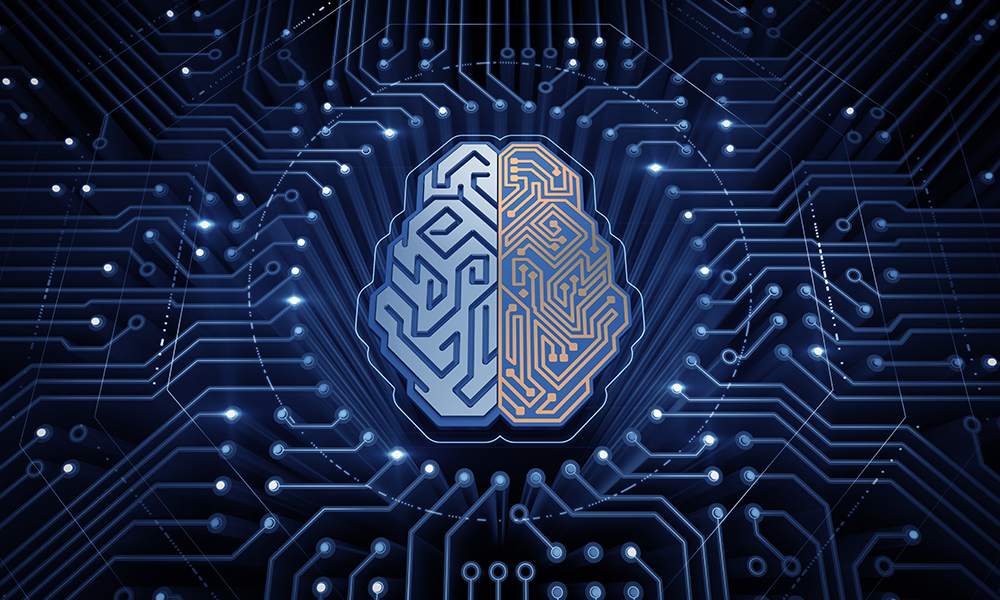 2. AIOps discovery is just as important as AIOps automation.
According to this article in InfoWorld, AIOps tools do smart automations, but there also needs to be AIOps discovery as well, or the capability of gathering data ongoing and leveraging that data to train the knowledge engine. Automated discovery enables the knowledgebases to become savvier. Greater knowledge about how the systems under management behave or are likely to behave creates a better capability of predicting issues and being proactive around fixes and reporting.
Advantages of AIOps discovery include:
Integrating AIOps with other enterprise tools, such as DevOps, governance, and security operations
Looking for trends that enable the Ops team to be proactive
Examining huge volume of data from the resources under management, and providing meaningful summaries, which allows for automated action based on summary data
3. ITOps personnel will have to adopt new skill sets in an AIOps world.
According to this article in 7wdata.com, just as data centers have evolved using new technologies, ITOps teams should also evolve by learning and using new skills to manage AIOps.
Traditional ITOps work focuses on producing and maintaining consistent, stable environments for service and application delivery. These tools also try and provide useful information for the execution of these tasks. Generally, these tools use human domain knowledge or analytic techniques.
On the other hand, AIOps uses big data, algorithms, and ML to examine the profile of IT and business data in order to determine what "normal" looks like, find what factors are causal and correlative when things aren't normal, and automatically recommend or implement a response. Machines execute these steps at incredibly fast rates on exponentially increasing amounts of data.
With AIOps, ITOps job skills expand to include auditing AIOps results. ITOps will need to understand how and why the AIOps platform is producing the outcomes it's recommending or implementing. In an AIOps environment, ITOps personnel need an enhanced skill set that helps them oversee the machine's work, rather than just performing the work themselves.
4. Observability with AIOps, helps Dev teams meet end-user expectations while cleaning up the development process.
According to DevOps.com, observability—or making  your data readily available from a system that you want to monitor—enhanced through AIOps enables Dev teams to automate their monitoring. This automation can include applying AI/ML algorithms to all data; eliminating noise; detecting anomalies; correlating relevant metric anomalies, traces, changes and log events triggered by incidents; using contextual data to surface incidents; and identifying probable root causes of those incidents. This gives the teams a more complete picture of what's happening in their systems, where the bugs are and how to resolve issues quicker, ultimately speeding the development processes overall.
With observability with AIOps, Dev teams can actually build systems faster by finding problems earlier, cutting out the time-consuming process of retroactively fixing mountains of problems after the product has already shipped. On top of that, finding these problems earlier ultimately leads to more reliable services—and reliable services mean happier customers. When the product actually works the first time around and there's a system in place to find and fix evolving issues, there's less legwork to make customers happy.
Just getting started with AIOps and want to learn more? Read the eBook, "Your Guide to Getting Started with AIOps"»