News Roundup, January 17, 2020: What's Happening in AIOps, ITOps, and IT Monitoring
We're halfway through January, and our resolution to share the best in AIOps, ITOps, and IT Monitoring is going strong. Though we did nibble on cookies while writing it. But that's another resolution.
AIOps,
Big Data,
Cloud,
ITOps,
Monitoring

Today is National Pasta Day, an unofficial holiday celebrated annually on January 17th. While pasta is usually attributed to Italy, it is actually traceable back to Asia thousands of years ago. (Think Marco! Polo!) So, whether you prefer linguini to ramen, or soba to fettuccini, boil up a big bowl to enjoy while you catch up on the latest news in AIOps, ITOps, and IT Monitoring.
1. AIOps to be incorporated into DevOps chains.
According to an article by TechTarget, DevOps will evolve with ITOps to incorporate AI into system development. As organizations move to highly complex, highly dynamic platforms, dependency on manual oversight in DevOps without the consideration of AIOps may doom deployments. AIOps will provide an orchestration system for the application-hosting environment, a platform that manages all updates and patches, and provides feedback loops through the upstream environment.
The next generation of AIOps tools and platforms will focus on how to avoid manual intervention in the operations environment. However, when the AIOps system tries to fix them, it may find that it does not have the required data available to effectively model the change human administrators have made. The operations team will then need to reach out to the development teams to see how their feeds can integrate into an AIOps platform.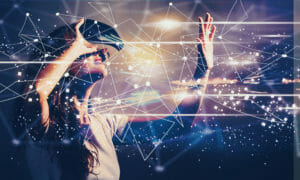 AIOps tools will be able to take input from the operations team or from the platform itself and create the scripts, VMs, containers, provisioning templates, and other details to meet the applications' requirements. Over time, AIOps tools will extend so that business stakeholders have increased insights into the operations environment. And AIOps platforms will move from just operations environment tool kits to part and parcel of the overall business DevOps workflows.
2. The White House proposes regulatory guidelines meant to foster private-sector AI innovations and applications.
According to an article by the Federalist News Network, the White House issued proposed guidelines for federal agencies on AI regulations last week. Agencies proposing rules governing the private sector's deployment of AI technology must demonstrate that they've met all 10 AI principles. According to U.S. Chief Technology Officer Michael Kratsios, these principles demonstrate the administration's commitment to "maintain and strengthen the U.S. position of leadership" on AI.
Proposed AI guidelines are:
Public trust in AI. "The government's regulatory and non-regulatory approaches to AI must promote reliable, robust, and trustworthy AI applications."
Public participation. Agencies should provide "ample opportunities" for the public to participate in all stages of the rulemaking process.
Scientific integrity and information quality. "Agencies should develop technical information about AI through an open and objective pursuit of verifiable evidence that both inform policy decisions and foster public trust in AI."
Risk assessment and management. "A risk-based approach should be used to determine which risks are acceptable, and which risks present the possibility of unacceptable harm or harm that has expected costs greater than expected benefits."
Benefits and costs. Agencies should "carefully consider the full societal benefits, and distributional effects" before considering regulations.
Flexibility. Regulations should "adapt to rapid changes and updates to AI applications."
Fairness and non-discrimination. Agencies should consider issues of fairness and non-discrimination "with respect to outcomes and decisions produced by the AI application at issue."
Disclosure and transparency. "Transparency and disclosure can increase public trust and confidence in AI applications."
Safety and security. "Agencies should pay particular attention to the controls in place to ensure the confidentiality, integrity, and availability of information processed stored and transmitted by AI systems."
Interagency coordination. "Agencies should coordinate with each other to share experiences and ensure consistency and predictability of AI-related policies that advance American innovation and growth and AI."
The public will have 60 days to comment on the White House's draft guidance. Following those 60 days, the White House will issue a final memorandum to federal agencies and instruct agencies to submit implementation plans.
3. AI helps provide global satellite coverage.
According to an article by Verdict, researchers have harnessed AI to achieve a breakthrough in satellite configuration that solves the problem of how to efficiently provide global coverage. Compounding challenges to this solution included the gravitational fields of the Earth, Sun, and Moon, a satellite's own mass, and solar radiation.
John E. Draim proposed a four-satellite constellation configuration to provide global coverage in the 80s, but to keep each satellite in the correct place, an untenable amount of propellant was required. However, by using AI-based evolutionary computing search tools, a team of scientists led by Patrick Reed, the Joseph C. Ford Professor of Engineering at Cornell University, has found the ideal combination of factors that removes the need for vast amounts of fuel to keep the satellites in place. In this new configuration, all the forces that typically work against the satellite, pulling it out of position, are instead harnessed to help it by providing a source of energy for the satellite to harvest.
This solution was found by running the data on hundreds of thousands of potential orbits and combinations of factors through a supercomputer at the University of Illinois, Urbana-Champaign known as Blue Waters, which allowed computational processes that would have otherwise taken hundreds of years to finish to be run in just a month. Reed added, "There's a lot of potential for remote sensing, telecommunication, navigation, high-bandwidth sensing and feedback around the space, and that's evolving very, very quickly. There are likely all sorts of applications that might benefit from a long-lived, self-adapting satellite constellation with near-global coverage."
4. Gen Z's high-tech upbringing creates new expectations in the workplace.
According to an article by Network Computing, Generation Z, the generation born in 1995 or later, is already making its presence known in the workplace. While Millennials were hailed as the first internet natives, Gen Zs will be the world's first truly digital native generation. Gen Zs will expect companies, and its leaders, to be on par with their digital knowledge and ability. Keeping them happy will be challenging and essential.
Here are some tips for working with the Z Generation:
Stop talking about transformation. Gen Z wants new digital technologies and automated solutions in place, and they want them now.
Think in real time. Gen Zs won't wait for feedback, insights, and results. They expect AI and data analytic solutions to be in place in real time.
Embrace human-machine interaction. Embrace new forms of workplace interaction—from chatbots to augmented, virtual, and mixed reality.
Keep it short, simple, and to the point. Gen Z workers expect workplace technology to be intuitive, accessible, and "snackable." Create experiences such as training programs that don't last more than 15 minutes to keep their attention.
2020 is in full swing—and so is AIOps. Satellites are powered by it, DevOps is incorporating it, Generation Z demands it, and the government is trying to regulate it. Digital transformation isn't the future; it's here. And AIOps is the right path to be on.
Just getting started with AIOps and want to learn more? Read the eBook, "Your Guide to Getting Started with AIOps"»