News Roundup, August 14, 2020: What's Happening in AIOps, ITOps, and IT Monitoring
On this day in 1953, the wiffle ball was invented.
AIOps,
Cloud,
ITOM,
ITOps,
Monitoring

Designed by David N. Mullany to relieve the arm of his baseball pitcher son, the wiffle ball can help pitchers achieve a curving trajectory without requiring the pitcher to hurl the ball at top speed. And speaking of using innovation to solve problems at top speed, here's the latest in AIOps, ITOps, and IT infrastructure monitoring.
1. A new era in IT is arriving—behavioral correlation.
According to this article in DevOps.com, the global COVID-19 pandemic has created a sweeping reliance on tele-everything and online commerce to sustain a company's livelihood, and in turn escalating complexity in the company's IT environment. And what's the solution for dealing with all of this complexity? Working through service interruptions by taking a holistic approach, tracking and connecting behavioral attributes and anomalies across the IT estate instead of solely relying on event data, a.k.a. behavioral correlation.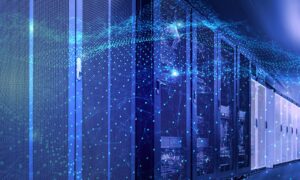 Behavioral correlation provides a deeper, more contextual understanding of what's happening at the service level. It starts with dynamic baselines of "normal" activity levels upon which machine learning is applied to detect and flag anomalies captured across a broad variety of real-time data. With an aggregated, service-level topology, it's much easier to assess service health through availability and risk, so that decision-makers can prioritize what's most pressing and visualize potential business impact.
2. AIOps could save you millions a year in change management.
According to this article in DZone, while making actual software changes can take a few hours, getting approval to go live can take almost two weeks. Instead, with the help of AIOps, the next time someone asks for the status of a bug fix, the answer would be: "we've just made the change, the change request was automatically approved, and the estimated go-live time is 10 minutes. You will get a notification on your phone when it's ready to test in prod, as you are a pilot use."
In order to get millions of changes approved and deployed to production safely in a year, change management needs to be automated, federated, and delegated to delivery teams for the majority of changes, while there also needs to be a good level of audit and traceability.
3. Artificial intelligence can create self-driving data centers.
According to this article in Network World,  early adopters are driving the use of AI to optimize power and cooling systems, automate predictive maintenance, and improve workload distribution in enterprise data centers.
AI's potential to boost data-center efficiency falls into these four main categories:
Power management: AI-based power management can help optimize heating and cooling systems, which can cut electricity costs, reduce headcount, and improve efficiency.
Equipment management: AI systems can monitor the health of servers, storage, and networking gear, check to see that systems remain properly configured, and predict when equipment is about to fail.
Workload management: AI systems can automate the movement of workloads to the most efficient infrastructure in real time, both inside the data center and, in a hybrid-cloud environment, between on-premises, cloud and edge environments.
Security: AI tools can 'learn' what normal network traffic looks like, spot anomalies, prioritize which alerts require the attention of security practitioners, help with post-incident analysis of what went wrong, and provide recommendations for plugging holes in enterprise security defenses.
4. Especially during the pandemic, AIOps can help companies operating in the digital environment to be vigilant when it comes to network operations.
According to this article in DevOps.com, applications of AIOps amid the COVID-19 outbreak can pave the roads for leading challenges. The rapid digital transformations during the pandemic are giving birth to various issues with respect to security, user experience, and the downfall of industries.
Because performance attributes such as data analysis and monitoring for controlled access are in high demand. Advanced automation techniques have become possible with the innovative AIOps that help undergo operations in efficiently, eliminating the time-consuming and frustrating manual tasks. Machine learning and AI algorithms collectively help reduce the overall response time, provide optimal user experience, and protect network systems.
Businesses are also revamping operational infrastructure and fraudsters are actively exploiting vulnerabilities in the digital environment. The density with which the fraud is increasing each passing day is high. AIOps, under these circumstances, can help businesses take into consideration vigilant security measures.
Just getting started with AIOps and want to learn more? Read the eBook, "Your Guide to Getting Started with AIOps">