IBM Think 2020: Accelerating New Ways of Working Across the Cloud Journey
Learn why IBM Services selected ScienceLogic as a standard within Multicloud Management Services to deliver accelerated time to value for organizations along their cloud journeys.
Cloud,
GSI,
On the Road,
SL1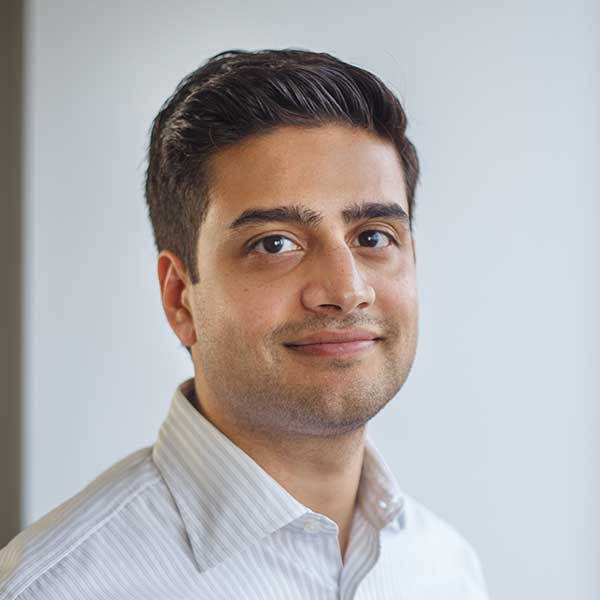 IBM Think 2020 is destined to be a bellwether conference for enterprise organizations around the world. With Arvind Krishna as the new CEO, and Red Hat now fully integrated following last year's blockbuster acquisition, IBM is poised to deliver on their vision of hybrid, multicloud, mission-critical business computing.
The conference—a virtual event this year because of the COVID-19 pandemic—marks a milestone reflecting the alignment of ScienceLogic's technologies within IBM's vision. We've come a long way from Think 2019, when Joe Damassa, IBM VP of Infrastructure Services Offering Management, discussed the IBM-ScienceLogic relationship. Today, the ScienceLogic SL1 platform is a standard component within the IBM Multicloud Managed Services portfolio.
When Arvind Krishna assumed the role of CEO at IBM on April 6, 2020, he outlined Big Blue's vision for cloud services in an interview with CNBC's John Fortt. With the acquisition of Red Hat last year, he pointed out, the company had all the pieces in place to be a dominant player in the $1.2 trillion cloud computing market. "The timing is right", he said. There is finally clarity around the technologies and capabilities required to be successful both as a consumer of cloud tech, and as a cloud services provider. Linux has emerged as the preferred operating system for the cloud, containers provide the portability and scalability for workload movement required in global enterprises, and Kubernetes adds simplicity, automation, and orchestration needed to operate efficiently.
Those three elements, combined with IBM's deep expertise in large enterprise technology and strategic outsourcing relationships, immediately put the company at the forefront of delivering hybrid multicloud mission-critical business computing services and solutions to their customers around the world.
This powerful mix also positions IBM uniquely at the top of the list for organizations looking for a partner to accelerate their cloud journeys. That's an important consideration today as companies re-evaluate their long-term technology strategies in light of the COVID-19 pandemic. Understanding how the disease may affect both workforce and operations—recovery from disruptions and execution of technology transformation is vital—while also ensuring business continuity, IT resiliency, and supporting new ways of working.
Modernizing Your Operations
ScienceLogic's selection as a standard within IBM Multicloud Management Services is key to helping modernize IT operations management within large, complex IT environments in three important ways:
Delivering real-time discovery across heterogeneous, hybrid IT environments;
Supporting advanced analytics of health and performance, and automation of IT operations management, through a real-time operational data lake;
Ensuring complete, contextual visibility of the expanding and changing IT environment.
Observability is the watchword for hybrid and multicloud environments, and ScienceLogic's integration into IBM Multicloud Managed Services ensures the wide real-time visibility necessary to quickly identify and diagnose when problems occur and how they affect the performance of critical infrastructure no matter where they are.
This includes a full view of any combination of on-premises IT, private and public clouds, application containerization, and IT management ecosystem integrations. That means customers can be assured of rapid time to value for their IT investments through IBM Services, while maximizing efficiency and reliability of those investments.
With Red Hat Enterprise Linux (RHEL), containerization, and container management services, IBM can help customers move their mission-critical applications between on-premises and hybrid multicloud environments. Within IBM Multicloud Management Services, these solutions are managed with an integrated IT operations management platform that includes ScienceLogic SL1.
The SL1 Solution: Spanning Hybrid Multicloud
SL1 provides discoverability, observability, and actionability across the traditional IT estate, all major public clouds, software-defined infrastructure, and application containerization. When new cloud instances are turned on, new applications are launched, new hardware integrated, or even when entire enterprises are integrated following an acquisition, the downstream effects on performance are determined and adjustments can be made—often automatically.
In this environment, instrumenting traditional on-premises and modern-cloud workloads form the basis of SL1's context-rich operational data lake. ScienceLogic SL1 builds the data lake by capturing data along with dynamic relationships, dependencies, groupings, behaviors, and ownership across applications and from business services to apps to infrastructure and networks. The solution automatically provides operations with a deep understanding of topology and how infrastructure and application relationships evolve in real-time. The data lake is mined to build value-added analytics and provides the basis for ScienceLogic to provide a rich automation platform that can integrate with Ansible, sync real-time updates to the CMDB, and integrate with Netcool (and other tools) for data exchange in an IBM ecosystem.
This level of discovery and visibility, along with the operational data lake, closes the gaps common with traditional IT monitoring, extending to Kubernetes and Docker containers; automatically mapping and updating the complex and dynamic interdependencies common in hybrid multi-cloud infrastructure, along with microservices relationships. ScienceLogic's data lake enables various IBM AI solutions for root-cause, enrichment, and remediation. 
As we approach IBM Think 2020, we reflect on the selection of ScienceLogic SL1 as a standard, that both enables a common management platform for IBM Multicloud Management Services and as a catalyst for automations enriching the Red Hat acquisition. We look forward to where this relationship takes us over the coming year, what we'll accomplish together, and what exciting results we'll talk about at Think 2021.
While IBM Think 2020 is virtual, we invite you to contact our GSI Partner Team and explore how we can accelerate time to value for your organization's cloud journey.