SAP sits at the heart of many enterprises today. Downtime of SAP systems can be crippling, and performance issues result in a real impact on the bottom line. ScienceLogic's powerful monitoring for SAP systems and their supporting infrastructure, gives you the ability to ensure performance of your SAP system.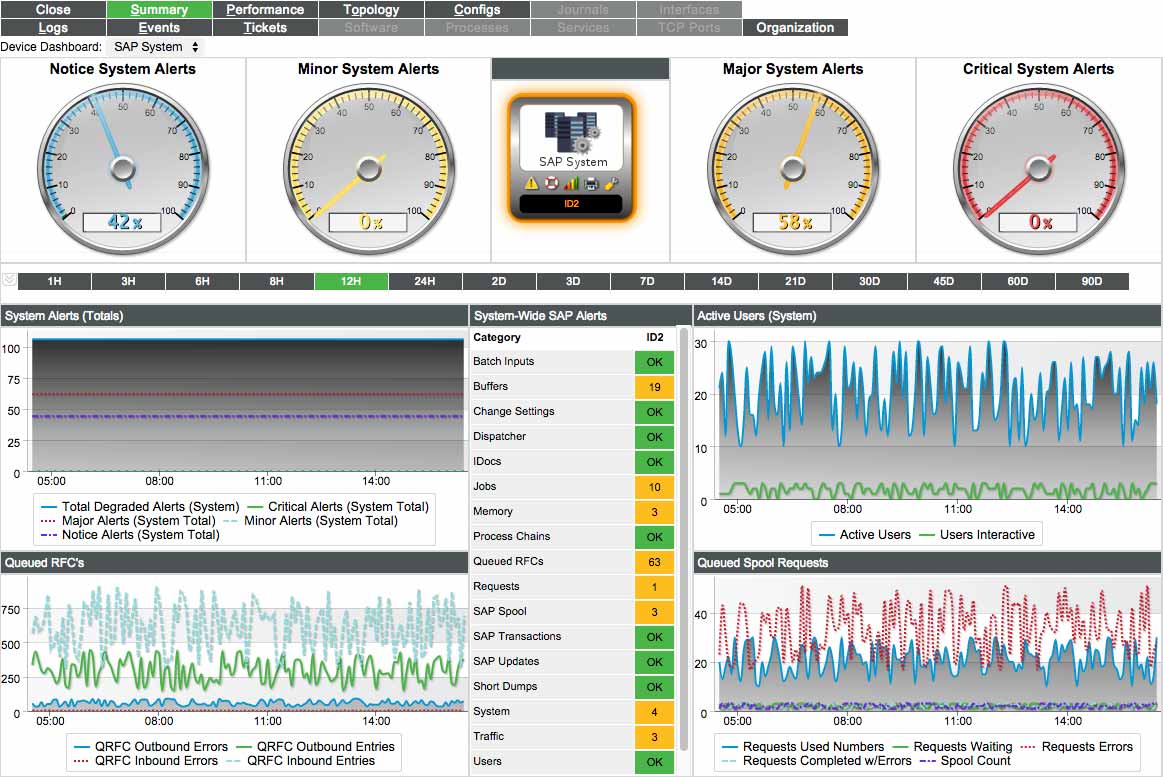 Save Time
Beyond simply monitoring your SAP system and infrastructure our platform allows for a number of powerful automations. These automations give you the ability to remove routine tasks and fixes from your staff's responsibility—freeing them to focus on higher value activities. Further, by automatically taking action based upon specific events, our platform dramatically reduces your MTTR.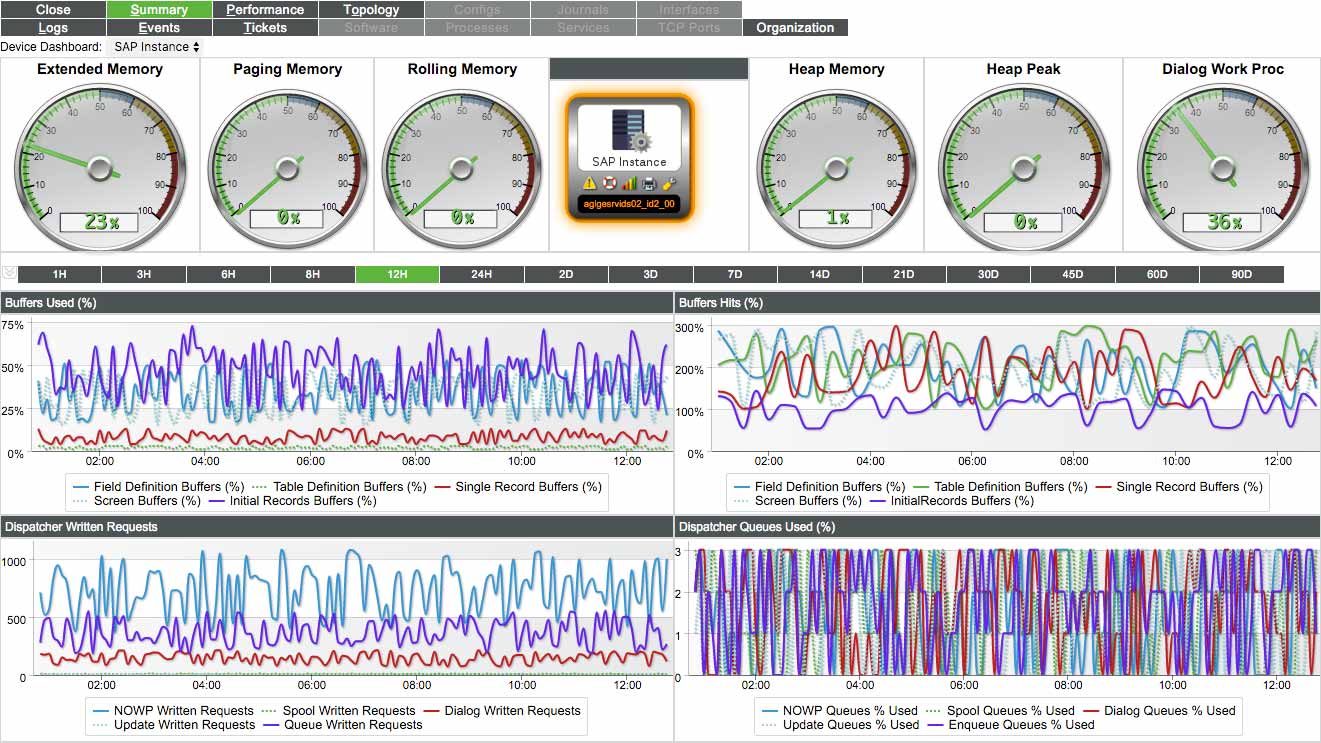 Deploy SAP On-Prem or in the Public Cloud—We Support Both
ScienceLogic provides your organization the ability to support SAP wherever it resides. We support the monitoring of all available deployment models and pull metrics from ABAP instances and Java instances, as well as SAP HANA. Further with ScienceLogic's unparalleled coverage for public cloud (in this case, AWS) and on-premises (power, network, storage, servers, and applications) you can be assured of in-depth monitoring for SAP and the underlying infrastructure regardless of where it is deployed.