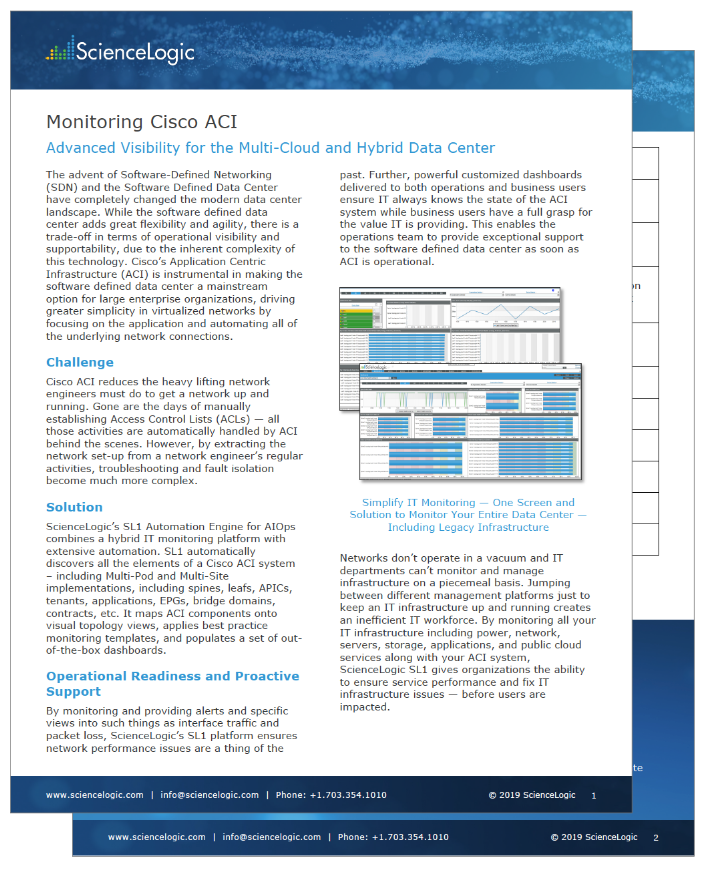 Software-defined networking (SDN) changes the game for networking by separating the control plane from the data plane. However, in practice, SDN has been difficult to implement. Cisco has responded to that challenge by creating Application Centric Infrastructure (ACI) and taking SDN mainstream.
Cisco ACI is great for reducing the amount of heavy lifting network engineers have to do to get a network up and running. However, by extracting the network setup from a network engineer's regular activities, troubleshooting and finding the cause of network issues has become much more complex.
Download this datasheet to learn how ScienceLogic can help your organization take full advantage of Cisco ACI by adding complete monitoring of your ACI and non-ACI resources to your toolset.