It's no surprise to anyone working in IT that 2015 was marked by significant strides and changes in how public cloud and hybrid cloud landscape. What does 2016 have in store? Check out our predictions below.
Discover Our Next Generation IT Service Assurance Platform—request a demo!
1. The Electorate Have Spoken – Azure and Office 365 for the People

Microsoft Azure will reach critical mass, gaining enterprise traction and market share from IaaS cloud leader Amazon Web Services (AWS), with the introduction of a slew of new services, to compete with the innovation that AWS has displayed.  We're already seeing the shift in mindshare from a number of our managed service provider partners, as well as enterprises.  Closely associated with the launch of packaged services around Azure platform, is a rapid uptick to Office 365.  For CSPs fearing the outcome of the old ASP era, and being disintermediated in the SaaS boom, Office 365 offers a new opportunity.
In turn, Microsoft is adopting a customer lifetime value approach with recurring revenue over time vs relying on one time license deals, and with good reason.  SaaS is the fastest growing spend element already by enterprise IT departments, according to the industry analysts.  And that, in turn, is driving a need for greater agility in IT tools since the infrastructure is not owned internally, and change in mentality as IT become service orchestrators.
2. Bimodal Gets a Common Interface
Dual track approaches like Bimodal IT will become more and more prevalent as organizations try to become more agile.  This will unleash a new wave of innovation within many companies.  Not all deployments will be successful though.  Organization that try to simply bolt on a high velocity, experimental application track will struggle if it isn't part of a larger organization transformation.  Bimodal approaches require cultural, structural, and technical evolution.  In particular, a tools transformation is required to ensure that the new high velocity applications don't simply become new independent silos for operations to manage. Bimodal organizations will need to build a common interface to manage both types of applications.
3. The Year of Software Defined Everything (SDx).
This is the year that Cisco ACI and VMware NSX will take off.  These technologies will come out of the test lab and will be deployed across many data centers.  Cisco will take the early lead here based on the critical mass of Nexus switches deployed as part of natural refresh cycle.  Cisco's will also leverage its massive enterprise and channel presence to push ACI.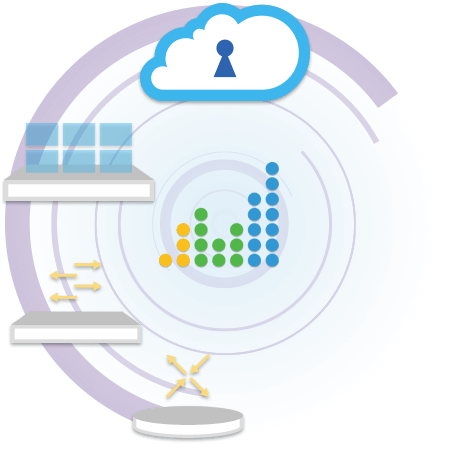 SDx creates a massive opportunity to mat IT more agile but it will require a simultaneous reevaluation of operation tools.  Most legacy tools are blind to the new paradigms of ACI and NSX.  Modern tools will be required to take maximum advantages of SDx.
4. The Cloud is Dead – Long Live the Federated Cloud
Relying on a single cloud is no longer the norm.  More and more enterprises are acknowledging a mish-mash of SaaS, IaaS, PaaS, legacy infrastructure, private cloud, hosted and colocated execution environments.  Amazon Web Services, Azure and SoftLayer are quickly becoming the default enterprise multicloud trifecta.
The greatest need we see is the management of these multicloud environments into a single federated pane of glass.  Although much smaller than the two leaders in the IaaS space, we envision SoftLayer achieving critical mass as IBM invests heavily in the platform this year.  We are predicting continued consolidation in the cloud space in 2016, as another significant top six cloud player exits the business (like HP and AT&T did in 2015) . We do not envision much upstaging Google or VMware in this area, given the immaturity of their APIs and lack of traction in the space.
5. Cloud Wars – The Empire Fizzles
ScienceLogic is naming 2016 as the "Year of the API."  It has become extremely evident that the way forward in the world of interoperability and integrations is through APIs.  For those vendors that have not been API centric in their approach to tools creation, i.e. the Big 4 monitoring framework providers, it will be a race to the bottom, as most traditional players battle to keep up with rapid changes in cloud APIs.  For those with inadequate APIs, it will certainly be a case of death by 1,000 APIs as the integrations will become a nightmare in services work – something becoming highly unappealing in the era of SaaS and agility.  Winners and losers will be defined by the pace of API adoption, and ability to deploy easily in an otherwise complex ecosystem of technologies.
2016 is already shaping up to be a very busy year for the hybrid cloud industry. Do you have any industry predictions for the rest of the year? Tell us in the comments below!