After attending my 8-9th VMworld and attending many sessions and key note addresses you learn quickly to read through the marketing hype, and get to brass tacks of what is real and what is just spin.  This year's VMworld was filled with a mixture of both.
What is the future for VMware?
It was clear not only by the addresses, but all the marketing and messaging the future for VMware is real driving to be one software company that can provide a turn-key solution for all your workloads to be managed, migrated, and automated no matter where it lives.  Granted it takes multiple software packages to make the magic happen,(coupled with a subset of configurations that work seamless) but the vision is clear.  With the announcement of VMware Cloud Foundation and Cross-Cloud services you can easily see where its headed.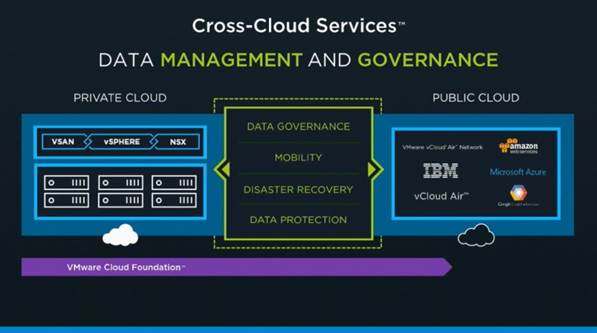 For me though the most enjoyable message tends to come from Kit Colbert.  The last couple years he has been the one that presents more futures and bleeding edge vision and direction.  This year was no different.  "Cloud-native applications and containers" is the future and was the topic of Kit's message. He discussed a couple different open source projects VMware is publishing to make the ease of development and management of apps in containers far less painful for the enterprise. VMware Integrated Containers (VIC) and the Photon platform, were the core focus and demoed to show how it is far simpler to consume using VMware tools like vRealize Operations and vRealize Automation.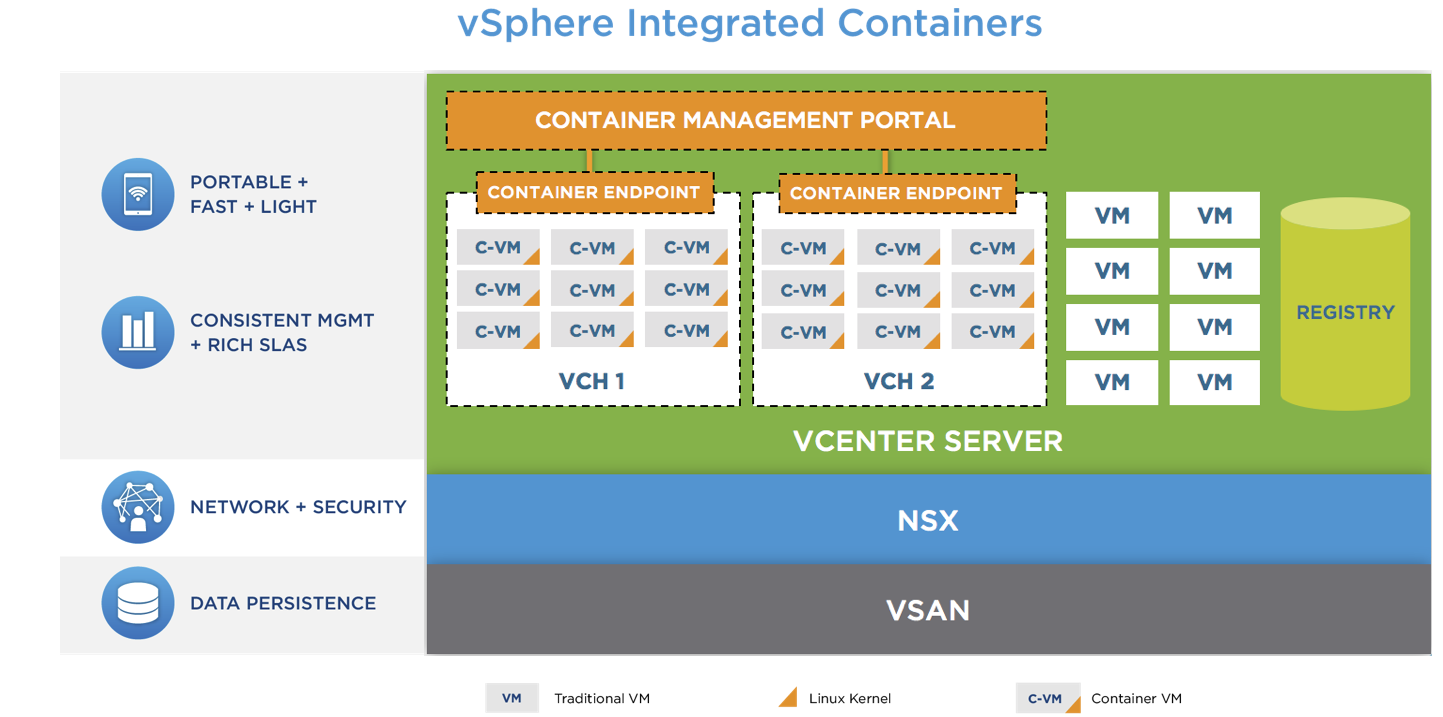 "vSphere Integrated Containers is now comprised of three main components, all of which are available as open source on GitHub.

The vSphere Integrated Containers Engine is a container runtime for vSphere, allowing developers familiar with Docker to develop in containers and deploy them alongside traditional VM-based workloads on vSphere clusters. These workloads can be managed through the vSphere UI in a way familiar to existing vSphere admins.

Harbor, the enterprise container registry, is an enterprise-class registry server that stores and distributes container images. Harbor extends the open source project Docker Distribution by adding the functionalities usually required by an enterprise, such as security, identity and management.

Admiral, the container management portal, provides a UI for developers and app teams to provision and manage containers, including retrieving stats and info about container instances. Cloud administrators will be able to manage container hosts and apply governance to its usage, including capacity quotas and approval workflows. When integrated with vRealize Automation, more advanced capabilities become available, such as deployment blueprints and enterprise-grade Containers-as-a-Service.

With these three capabilities, vSphere Integrated Containers will enable VMware customers to deliver a production-ready container solution to their developers and app teams. By leveraging their existing SDDC, customers will be able to run container-based applications alongside existing virtual machine based workloads in production without having to build out a separate, specialized container infrastructure stack. As an added benefit for customers and partners, vSphere Integrated Containers is modular. So, if your organization already has a container registry in production, you can use that registry with the other components of vSphere Integrated Containers."  Source: Kit's Blog
The message is straightforward and the tools are getting closer and closer to being mainstream ready. This is going to be a very big game changer for VMware's future as more and more apps are abstracted from the traditional paradigm and embrace micro services and contain based app world.

For more information, check out the video below.