ScienceLogic Partners with SHI International, the Largest Women-Owned Tech Company in the U.S.
Our own Chief Revenue Officer, Todd McNabb, recently sat down with Melissa Graham, Sr. Vice President of Global Sales at SHI International, to discuss our new partnership.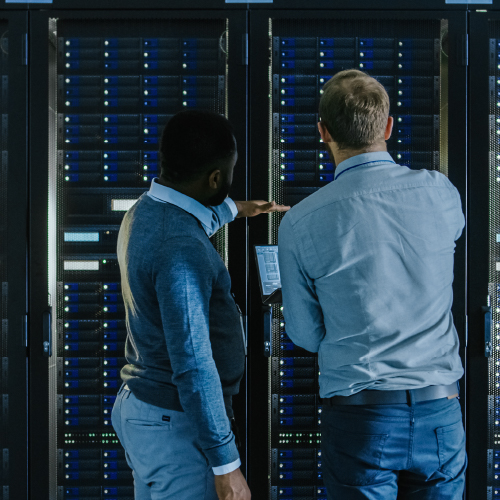 Todd McNabb:
We are proud to partner with the SHI International, the largest women-owned technology company in the United States. This partnership is core to ScienceLogic's values: That we have diversity inclusion at the forefront of what we do each and every day. ScienceLogic was built on the foundation of a partner ecosystem almost two decades ago, so partners are key to our overall foundation.
Melissa Graham:
We've partnered with ScienceLogic in our AIOps practice to bring the best-of-the-best solutions in this space to some of the largest organizations in the world. SHI is a 12 billion IT solution provider, and we've been helping our customers solve many of their most complex business challenges for over 30 years.
Todd McNabb:
ScienceLogic is a 19- going on 20-year-old company that was venture-backed by Intel, Goldman Sachs, NewView Capital, and most recently Silver Lake. Our focus began with IT monitoring, and the challenge for us in the industry was and still is that there's so many different tools, whether it's server, network, storage, and under the cloud. So, how do you have one tool managing multiple devices and providing a single pane of glass to IT operations today? And now, more importantly, how can you be able to take that information, correlate that data, and have that data work proactively for you?
Melissa Graham:
First, we meet our customers where they are. We work to understand their desired outcomes. What business problems are they trying to solve for or overcome? They need more than just a product, right? They need solutions that will enable their transformational journey.
Todd McNabb:
Really, the foundation of where AIOps is going is being able to get under one tool stack and one system that enables businesses to see what that data is doing, and how that data can be materially valuable to your organization.
Melissa Graham:
Our customers receive all the benefits of the state-of-the-art platform like ScienceLogic and the expertise to make it happen from SHI. We bring battle-hardened, enterprise-grade experience and have the ability to offer our customers a one-stop shop, right? From ideation to delivery into operations.
Todd McNabb:
Outcomes that we all collectively want to solve for SHI and ScienceLogic customers through being able to provide a single view of IT operations.
Melissa Graham:
Better together isn't just about SHI and ScienceLogic, it's about SHI ScienceLogic, and most importantly, our customers.