IT services should be completely invisible to most users—you really only notice them in their absence (and then, all hell breaks loose!) What most users don't realize though, is the huge amount of effort that IT puts into delivering those services successfully. That effort manifests in lots of different forms:
Understanding demand and capacity across your IT infrastructure
Linking hardware and assets with the services they deliver to the business
Figuring out the impact of failure on the users of an IT service
Knowing where all the aspects of your IT infrastructure are and what they do
Tracking performance and availability across diverse, local, distributed, and cloud-based networks
Keeping all your configurations up to date
All of that takes effort. A lot of effort. With IT networks and infrastructure changing on a minute-by-minute basis, when it comes to gathering all that information, you have two choices:
Hire a team of analysts and technicians who can continually review your IT infrastructure and record all the important information
Use technology to automatically scan your network, discover all your IT assets, map their dependencies, and record data in a central repository—often, a configuration management database (CMDB)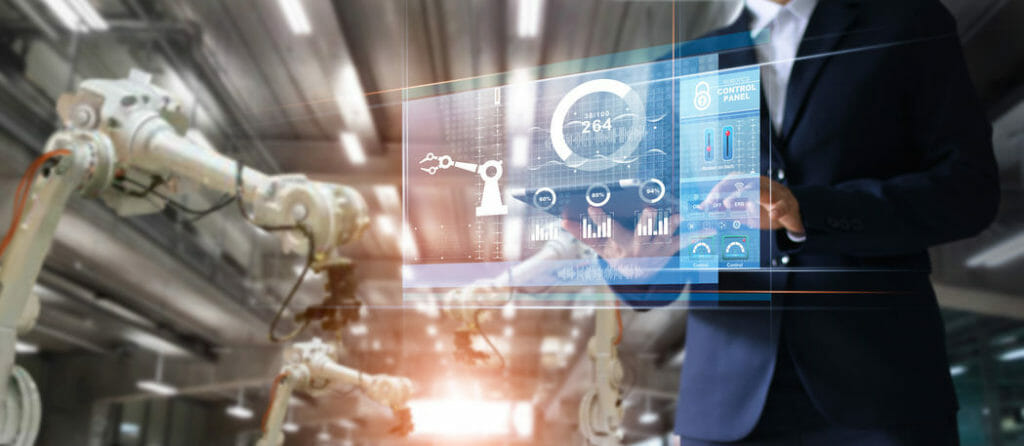 For more mature IT organizations, the second option is clearly the better choice. There's less room for error, data can be updated when the asset changes on the network, and it's much easier to create high-quality information. That's the main topic ScienceLogic's CEO, Dave Link, covers in the first episode of our new podcast, TalkingLogic.
"I like to call networks 'living organisms,' because every day they change a little bit. We need a smart discovery process so that we can stay on top of how that organism is evolving."

Dave Link, ScienceLogic CEO
Advantages of Automating Asset Discovery
Automating the discovery of IT assets across your infrastructure clearly has many noteworthy advantages:
Significant reduction in manual effort and consolidation of manpower, leading to reduced operational costs
Elimination of human error due to technological agents automatically querying IT assets
Continually-updated CMDB data, resulting in high-quality, timely information on asset use and impact of failure
Reduced time-to-fix for incident management due to insight into assets, configurations, and interdependencies
Greater problem management capability due to improved understanding and root cause correlation
Automatic discovery of new assets, virtual machines, additions, removals, installations, and changes whenever and wherever they appear on the network
One automated discovery solution across all IT infrastructure—on-prem, remote, hybrid, distributed, and cloud-based
The Need for Intelligent Auto-discovery Tools
Some IT managers have an understandable aversion to auto-discovery tools. If you have a unique IT setup—for example a bespoke server with a highly-unusual config, running esoteric applications, how can you be confident an auto-discovery tool will get the information it needs? That's why a comprehensive auto-discovery tool won't use just one protocol to query your network, infrastructure, and assets—it will use several.
ScienceLogic's auto-discovery uses between 15 and 20 protocols! Not only can we discover the location, configuration, services, and details of every physical or virtual asset, our platform queries everything else about it as well. In fact, ScienceLogic's auto-discovery technology is so advanced, we've just been granted our third patent for the innovations we've made.
All of this innovation is for one simple reason—to make running IT services as easy and effortless as possible. Auto-discovery is the foundation on which powerful IT service delivery is built.
"We really are striving toward perfection in collecting insanely accurate, timely, up-to-date information. That's what lets you make decisions."

Dave Link, ScienceLogic CEO
To find out how ScienceLogic could help your IT organization achieve better visibility of your infrastructure, listen to the first episode of TalkingLogic, and learn more about intelligent discovery, the value of an accurate CMDB, and solving IT problems through automation.