Many channel partners I know claim to "own" the customer relationship.  That is their value add to their vendors.  But do they really?  Or will the customer drop them in a heartbeat for an extra five points of discount? I have seen resellers wine and dine their customers until the exhausted IT managers were bleary-eyed from being up all night in Las Vegas.  Is that really how technology decisions are made?  It would be naïve to say that no technology buying decisions are made that way.  But I'd wager that the party hosts are not getting as much bang for the buck as they think they are.  Their employers certainly are not getting their money's worth. So how do VARs, solution providers, or system integrators lock in their customers? Services, that's how. And a strategic, mission-critical managed service works best. A recent survey of about 600 channel partners by CRN bears this out. The study shows that strategic service providers demonstrate many key advantages over their Neanderthal channel brethren. Strategic service providers are: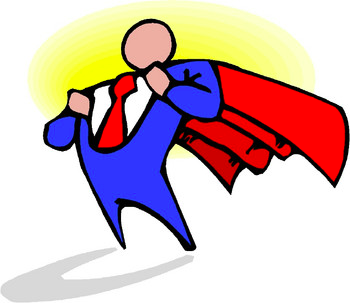 How to Make Your ServiceNow Technology Smarter (Special Guest Testimonial from Kellogg)—Watch the webinar now!
More profitable
Grow revenue faster, have 1/3rd more revenue overall
Have deeper, more strategic client relationships
Have healthy financial statements (and thus higher company valuations)
These strategic service providers are right down the middle of the ScienceLogic fairway.  Our partner program, called ChannelLogic, helps build VARs into solution providers into strategic service providers. How does a VAR or solution provider become a strategic service provider?  ChannelLogic can show you. First, offer your customers the option to purchase perpetual or subscription licenses. This gets you in the door.  If a customer purchases the license, they can still hire you to manage the ScienceLogic platform.  You can create customized reports and dashboards, and if you are really good, critical integrations as well.  Or offer ScienceLogic as a managed service. We can show you how to create a managed service or if you already offer a managed service, how to increase the monthly recurring revenue. A second way your company can become a strategic service provider is to provide or protect the customer's crown jewels – its core IT infrastructure.  Without the core plumbing, no one gets applications, data, and their productivity grinds to a halt (like Friday afternoons when the email software was updated, in the old days at Oracle. You could set your watch by it).  If we could show you how you can improve your performance assurance, reduce your Mean Time to Repair or replace, even predict when your current infrastructure was going to need to be replaced or upgraded, wouldn't that make you indispensable? Lastly ScienceLogic's technology application can be integrated with many other products, such as ServiceNow, Nutanix, and SAP.  These integrations create a stickiness that only custom code can provide – without the requirement to open the code for every new code version. I had an inside rep who worked for me who would tell his prospects, "I am going to make you a hero."  What he meant was that the IT manager's employees would be so happy with the new system they were buying (a telephony system, in this case) that they would declare the IT person a hero for improving their work environment and boosting their productivity. For the most part, hero's they became. I look at these strategic service providers as superheroes.  More revenue, more strategic services, more customer loyalty, higher customer satisfaction and larger company valuations.  Sounds super-human to me.
Steve Kazan is the Senior Director of North American Channel Sales at ScienceLogic. He has developed and grown B2B Technology channel programs for over a decade. For more information about ChannelLogic, click here.