Blog, Customer Stories
May 8, 2020
Customer Spotlight: Roy Varghese, CIO, NOAA Fisheries
ScienceLogic's CMO, Murali Nemani, connected with Roy Varghese, CIO with the National Oceanic & Atmospheric Administration for the final interview of our ITOps Leadership Series–Navigating a Pandemic.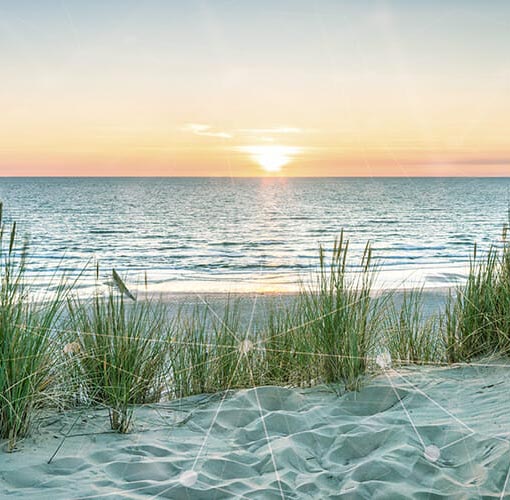 Murali Nemani:
Welcome, Roy. Tell us a little bit about yourself and your organization.
Roy Varghese:
I am Roy Varghese and I work for NOAA [National Oceanographic and Atmospheric Administration]. NOAA employs some of the brightest scientists in the world, studying the earth's atmosphere, as well as oceans and the natural habitat. I work on the fishery side of NOAA, and our job is to be stewards of the nation's marine resources, ensuring sustainable seafood for the nation and the world. We work to ensure that the turtles and dolphins that you enjoy today will be there for your children and mine to enjoy as well.
Murali Nemani:
With everything that's going on in today's climate, what are some of the biggest challenges you face as CIO, and how are you responding? What are your biggest concerns?
Roy Varghese:
The health, safety, and wellbeing of our people is my primary concern. Then, it's about mission continuity. Our work is interesting and important, ensuring seafood sustainability and protecting our environment, and that mission has to continue—even when this kind of unexpected event occurs.
That said, we're an agency of 4,000 people, and to turn on a dime and have 4,000 people start to telework requires some creative thinking. We were fortunate that we had already established an enterprise collaboration platform as our standard, so migrating to that for remote work was easy. We had also done many drills on doing telework, practicing how that could work in our environment, and already had entire teams teleworking. That helped.
The thing that is often overlooked, however, is network and infrastructure capacity. When you suddenly go from having a tenth or quarter of your workforce remote to a hundred percent, your infrastructure is going to be stressed. For that reason, you need elasticity and resiliency for capacity and fault tolerance to withstand the stress. And when you rely on a complex IT environment, you've got to be able to see it. If you don't know what's going on, how are you going to support your people?
Those were some of the challenges, and I have to say we're doing okay. (I'm going to find some wood to knock on.)
Murali Nemani:
When it comes to applications, infrastructure, or business continuity, is there anything that you've had to do differently during this time?
Roy Varghese:
From an application perspective, the most unexpected challenge was the proliferation of the collaboration platforms. We had an approved suite of collaboration products for our scientists and our engineers and everybody else to use, but when you're talking about a sudden, massive remote work environment, and the tools vary, something had to change. We had to make a choice between standardizing on one or two applications and forcing everybody to work in them; or set appropriate rules of engagement, security protocols, and establish visibility into what is going on in the enterprise so that teams could make their own choices and work can continue—safe and secure. We were able to choose the latter.
Murali Nemani:
Was there anything that surprised you in the way that your team and organization responded to the sudden change?
Roy Varghese:
The biggest surprise—and a pleasant one for me—was our resiliency. It was phenomenal. I did not expect us to make the pivot into being a virtual organization this seamlessly.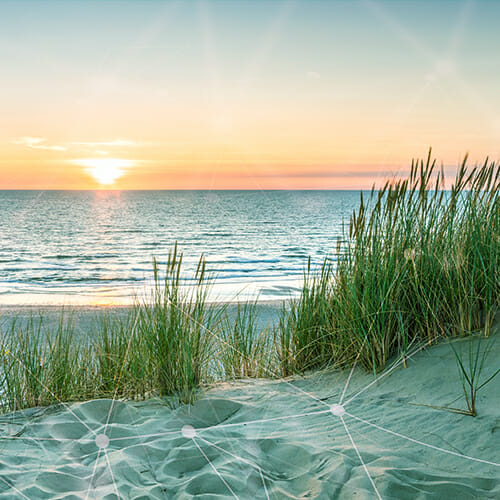 We have folks tending to marine mammals in a lab setting, folks building applications, lawyers litigating cases. We run the gamut, and for us to be able to continue with our mission with very little disruption is huge. There was some, but in terms of mission-impacting disruption, it was minimal. Our people have been resilient. Our technology has been resilient. And I'm impressed with the engineering and creativity of our folks rolling up their sleeves and doing whatever it takes.
Murali Nemani:
Your team at NOAA, is diverse in terms of both function and geographic location. What are your strategies for keeping them emotionally engaged, supported, and properly taken care of in this climate?
Roy Varghese:
Our leadership has been very good, making sure employee health, physical and emotional, is the number one priority. We've made it clear that we realize it's not business as usual, that it's a different environment, and we accept that people's work patterns will be different. It doesn't matter whether we're together in a room or whether we're across the country. What matters is that we stick to our core principles and values.
Just because we're apart doesn't mean we will stop sharing information about what's going on health wise, operations wise, policy wise, and what's happening on the Hill. We're transparent, and we find that people are taking this as an opportunity to lean in and contribute. They want to make an effort and show that this is not going to break us. It's going to bring us together. We're going to get through it as one team.
Find out more about how ScienceLogic can transform your business by reading about Cisco's monitoring makeover»